Police: One injured in Biloxi crash while riding in bed of truck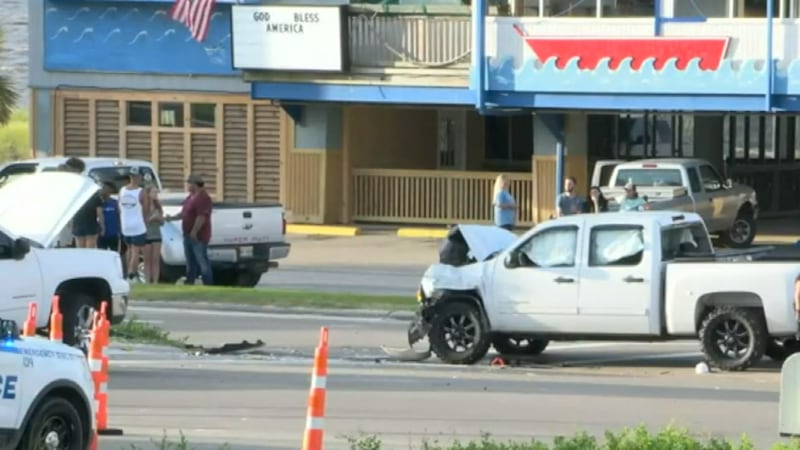 Published: Jun. 27, 2021 at 3:51 PM CDT
BILOXI, Miss. (WLOX) - A person was injured while sitting on a bed-mounted toolbox in a pick-up truck during an accident in Biloxi Sunday morning. Video from the crash shows that the bed passenger was dislodged from his set, but remained in the truck.
Authorities say they were told just after 5:00 a.m., that two trucks were involved in an accident at the intersection of Highway 90 and Rodenberg Avenue in Biloxi.
A Chevy truck traveling east on Highway 90 struck a GMC truck at Rodenberg Avenue that was exiting the service drive to make a U-turn to go west. A person riding in the back of the Chevy was injured. After the crash, he exited the truck under his own power and collapsed roadside.
The passenger was taken to South Alabama Medical Center in Mobile where he was treated and released.
In 2017, Mississippi passed a law that requires anyone in a moving vehicle to wear a seatbelt. According to the Biloxi Police Department, an opinion from the attorney general's office shortly after the law went into effect said that the law did not cover people riding on a vehicle, only those in a vehicle.
Due to the crash, both lanes on Highway 90 were shut down but they are now back open.
Copyright 2021 WLOX. All rights reserved.