GRAMMY Museum Mississippi exhibit honors iconic MTV music brand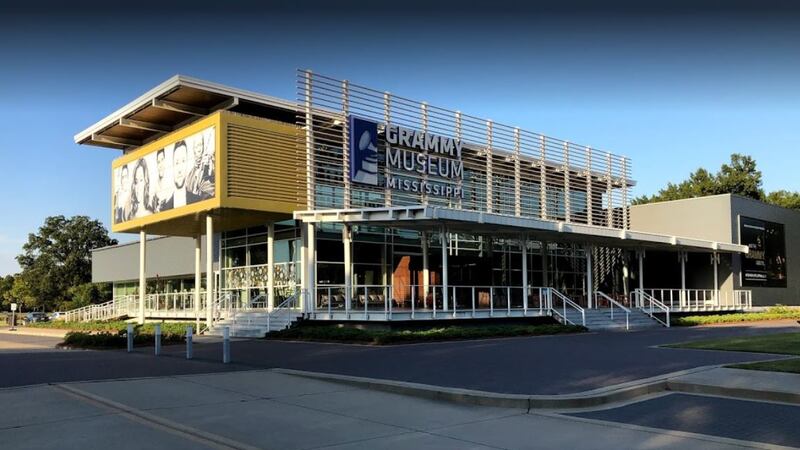 Updated: Apr. 22, 2021 at 3:56 PM CDT
CLEVELAND, Miss. (WLBT) - Would you like to see the silky dress Madonna wore in her Vogue music video or the leather suit Michael Jackson donned in his hit Dirty Diana video?
All that and more will be featured inside a new exhibit in the Mississippi Delta, that debuts Friday, May 14.
GRAMMY Museum Mississippi is celebrating the 40th anniversary of the international MTV music brand with an exhibit entitled, MTV Turns Forty: I Still Want My MTV.
It's not just a coincidence either.
Bob Pittman, the brainchild behind the billion-dollar brand, is a Mississippi native who revolutionized the music industry with MTV. Pittman now leads iHeartMedia.
"I'm pleased and proud that my home state of Mississippi is hosting an exhibition to celebrate the 40th anniversary of MTV," said Bob Pittman, Chairman, and CEO of iHeartMedia, Inc., who led the team that created and launched MTV in 1981. "Mississippi and MTV are two of the great formative influences in my life, and I'm delighted that they're coming together for this anniversary celebration."
And the museum is excited to share the story behind MTV.
"We are so thrilled to be marking this special moment in music history with an exhibit at our Museum," said Emily Havens, Executive Director for GRAMMY Museum Mississippi. "What many may not know is MTV has deep roots here in Mississippi as one of its creators, Bob Pittman, is a native of Jackson.
Hard Rock International provided these artifacts on loan:
The silky dress briefly worn by Madonna in her music video for "Vogue"

The leather suit worn by Michael Jackson in the music video for "Dirty Diana," plus contracts from other shoots, including the making of the "Thriller" music video

The Ibanez acoustic guitar played by Duran Duran's Simon Le Bon in the music video for "Save a Prayer"

Dire Straits' 1986 MTV VMA Award for Video of the Year for "Money for Nothing"

The Yamaha acoustic guitar played by Bret Michaels in the music video for Poison's "Every Rose Has Its Thorn"

And more
MTV Turns Forty will feature artifacts such as:
Memorabilia from Aerosmith and Run-DMC

Interview footage, notes, sketches, and more about the idea for MTV from Bob Pittman and John Sykes

Artifacts from the MTV Video Music Awards

Initial exhibit sketches from the late Lucy Janoush, founding Board Member of the Mississippi Museum

Spotlights on the many pivotal moments in MTV's history, from Nirvana and "MTV Unplugged" to "Beavis and Butt-Head" and "The Real World"

And more
The idea for a special exhibit to celebrate the 40th anniversary of MTV was started with the late Lucy Janoush, founding Board Member of GRAMMY Museum Mississippi.
MTV Turns Forty: I Still Want My MTV will be on display through summer 2022, with plans to travel the exhibit nationally and internationally.
Copyright 2021 WLBT. All rights reserved.