42K J&J vaccines administered in Miss., MSDH encourages 'pause,' not fear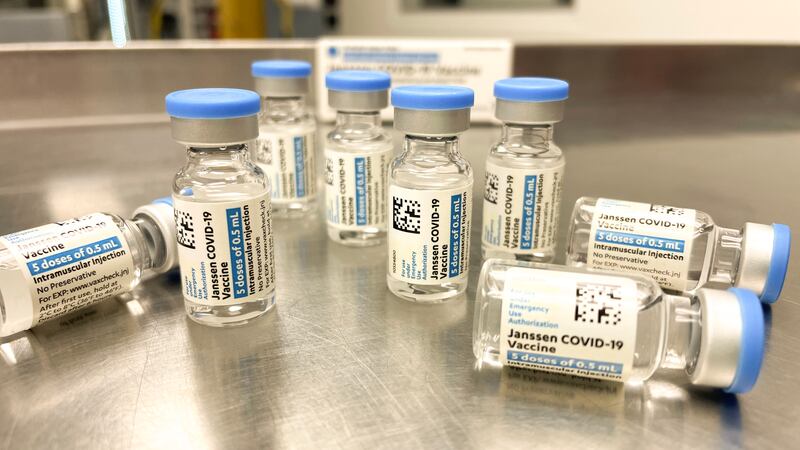 Updated: Apr. 13, 2021 at 1:39 PM CDT
JACKSON, Miss. (WLBT) - Hours after the nation's top medical experts recommended a "pause" in using the single-dose Johnson & Johnson COVID-19 vaccine, Mississippi health leaders are calming the fears of anyone who received the J&J vaccine.
The Centers for Disease Control and Food and Drug Administration are investigating six cases of women, between age 18 and 48, who developed rare but potentially dangerous blood clots. One person died, and all of the cases remain under investigation.
As a result, the Mississippi State Department of Health said they've instructed all physicians, clinics, and hospitals to stop using the J&J vaccine until there is more guidance from the CDC or FDA.
Of the 1.4M vaccines administered in the Magnolia State, the Mississippi State Health Department said about 42K people received the J&J vaccine with no or mild side effects.
"We're going to be straightforward," State Health Officer Thomas Dobbs said. "We have a broad range of vaccines that are highly available and effective, but we're talking about a rare complication related to one of the three vaccines that we have."
The blood clots occurred in veins that drain blood from the brain and occurred together with low platelets, the fragments in the blood that normally form clots.
MSDH said the lion share of the Johnson and Johnson vaccines have been administered in clinics, but some have also been issued in hospitals and pharmacies.
Here's a breakdown of the demographics of the J&J vaccines administered in Mississippi, MSDH says:
54% of J&J vaccines were women, 46% men

More than 65% of the new vaccines went to people age 50 and older

54% of J&J vaccines were issued to whites, 37% to Blacks
"We want to be clear that this is only associated with Johnson & Johnson vaccines," Dobbs said. "At the same time, we also want to ensure our clinics and doctors can help people if they do have this rare symptom," he added.
If you've received the J&J vaccine, you're asked to contact your doctor if you develop any of the following symptoms (within three weeks post-vaccination):
severe headache

abdominal pain/leg pain

shortness of breath
Dobbs issued a series of tweets on the vaccine, saying the side effects of Thrombosis and Thrombocytopenia are "extremely rare."
"Do not be worried," Dobbs said. "Risk period appears short. Likelihood very small."
He pointed to a study from New England Journal of Medicine that points to less than four percent of any Mississippi resident that could possibly have the syndrome.
With full confidence in both the Modern and Pfizer vaccines, state health leaders encourage everyone to schedule an appointment and get vaccinated today.
Click here to find a vaccination site near you.
Copyright 2021 WLBT. All rights reserved.