An in-depth look at the drug epidemic in Mississippi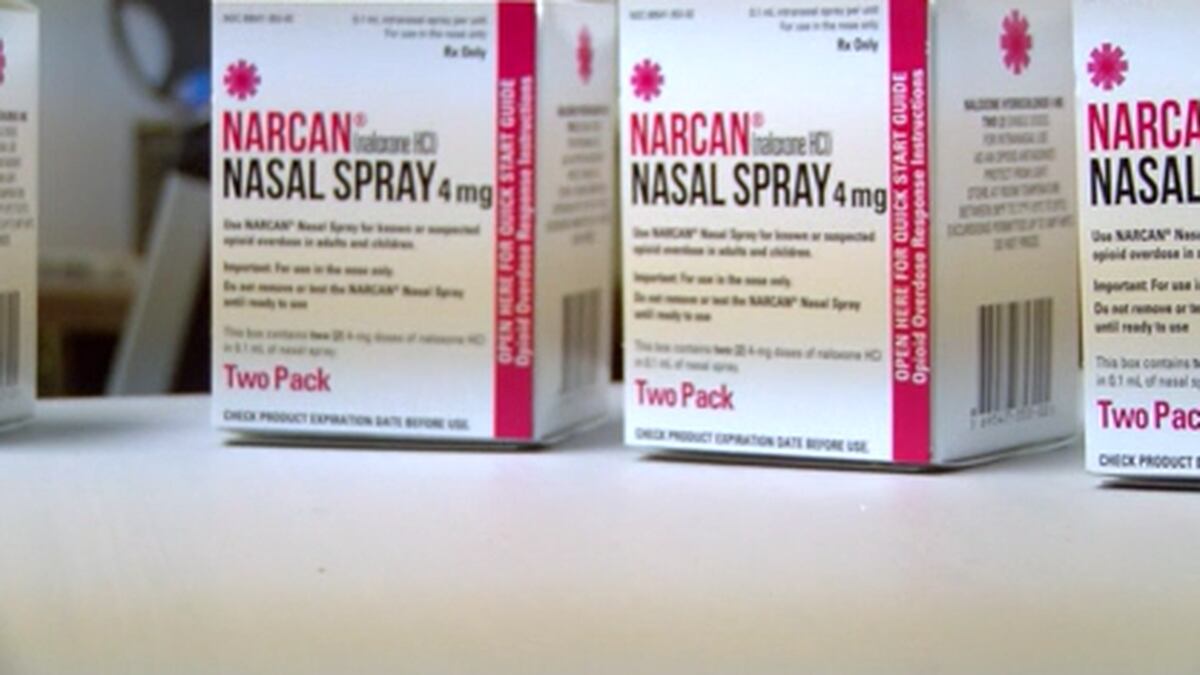 Updated: Mar. 18, 2021 at 10:53 PM CDT
HATTIESBURG, Miss. (WDAM) - According to the National Institute on Drug Abuse, over 70,000 Americans died from drug involved overdoses in 2019.
In Mississippi, 440 people died from overdoses in 2020, according to the Mississippi Bureau of Narcotics. The organization says white males make up the majority of those with a total of 211 deaths. It notes two of the deaths were children, a 2-month-old and an 11-year-old.
MBN Director Col. Steven Maxwell says it would be safe to say there is a drug epidemic in Mississippi.
James Moore is an advocate for addiction recovery. He is also the father of Jeffrey Moore, who died six years ago due to a drug overdose.
"In 2015, our son, Jeffrey, died from a heroin overdose, and it was heroin laced with fentanyl," Moore said.
Jeffrey's death shattered the hearts of his family.
"It's the most devastating event that can happen to a family," Moore said. "Not just to the parents, but to the siblings that are left behind. I so wish that I had just another minute to sit down with Jeffrey. And if I had that minute, I would look him in the eye and tell him how proud I am of how he fought this struggle."
After Jeffrey's death, Moore learned about Narcan. He now provides it free of charge at his store, Moore's Bicycle Shop in Hattiesburg, to anyone that watches a training video.
"I did not know at the time that there was an anecdote antidote available that could have prevented that death had it been given to him in time," Moore said. "And that antidote is available in the brand name of Narcan. It's simply a nasal spray. One spray in one nostril. If there's a spark of life left in the victim, they will usually regain consciousness. Each pack comes with two applicators. So if one spray doesn't work, about a minute later you administer a second spray."
Law enforcement agencies across the state now use Narcan to help reverse overdoses.
"We received a call about a possible overdose. Another person was transporting the person to the hospital and we met them in the hospital parking lot," said Laurel Police Chief Tommy Cox. "One of our supervisors administered Narcan, and the doctor said that, you know, they wouldn't have been alive when they got in the hospital if we hadn't of done that."
MBN officials along with LPD authorities say although marijuana is the most prevalent drug in the state, the use and addiction of certain synthetic opioids and stimulants pose the greatest threat to our communities.
"What we're seeing right now is predominately the use of illicit fentanyl and methamphetamine by those in the state of Mississippi, you know, who are partakers of the drug culture," Maxwell said.
"The hardest drugs that we see that have the most effect on people is methamphetamine and heroin," Cox said.
According to the Substance Abuse and Mental Health Services Administration, an agency within the U.S. Department of Health and Human Services, in a 2013-2014 survey, roughly 65,000 people ages 12 or older were dependent on or abused illicit drugs within the year prior to being surveyed in Mississippi.
Considering drug usage rates are high in the state, rates for drug related crimes are as well.
"Arrests for the sale, distribution and possession of illicit fentanyl, methamphetamine, heroin, cocaine and so forth and so on occur readily every day in the state of Mississippi," Maxwell said.
"Patrol officers are very active, and our narcotics division is very active," Cox said. "It's unusual where a week goes by that we don't have multiple felony level arrests for these types of violations."
We're told a possible reason the state suffers from such a bad drug problem could be due to its location.
"Because of how Mississippi is geographically situated between Louisiana, Alabama and then we have, you know, Arkansas and Tennessee, and we're in close proximity to Texas and Georgia and Florida and so with our in-state corridors, Mississippi is a main connect for not only the southeastern part of the United States but the United States as a whole as it relates to drug trafficking," Maxwell said.
MBN officials say Mississippi's spot on the map makes the economic sector for drugs more prevalent.
"If we look at the amount of money that law enforcement seizes through its partnerships, which is hundreds and hundreds of millions of dollars, but yet, the drug culture continues to thrive. You can use that to, you know, pretty much as a witness to how much we're actually missing. And so, you're talking billions of dollars," Maxwell said. "Billions in terms of across the country, but hundreds and hundreds of millions in terms of the state of Mississippi."
When it comes to recovery for addicts, some say it partly begins with eliminating misconceptions about addiction.
"Jeffrey did not speak freely about his addiction and as a family we did not speak openly about it to other people that we knew," Moore said. "It was just one of those things that you didn't talk about. And it's that approach that makes it more difficult for the addict to step forward and ask for help initially."
MBN is taking steps to help with recovery efforts.
"We are pushing forward with a campaign to make sure that families and those who are struggling from drug addiction can access a list of options as it relates to recovery through the Mississippi Department of Public Safety website," Maxwell said.
Moore also makes strides to help addicts.
"If you have an opioid addiction and you don't have money, there are grants available that can get you in treatment really soon," Moore said. "We have a couple of facilities in town. Both will accept patients. One will accept patients on opioid grants. And even if you get a grant and you can't afford the 3 or $400 dollars it takes out of your own pocket to get administered in, Jeffrey's fund can help with that. So, if you're ready for treatment, ready for help, reach out to Pine Grove or Clearview. Make the call and start the process."
To reach the Substance Abuse and Mental Health Services Administration's national helpline, call 1-800-662-4357.
Copyright 2021 WDAM. All rights reserved.