One Year Later: Ocean Springs woman reflects on long battle with COVID-19
Updated: Mar. 12, 2021 at 11:21 AM CST
OCEAN SPRINGS, Miss. (WLOX) - Having COVID-19 can be a scary experience. While some have only mild symptoms and recover quickly on their own, others like Jolene Rosado, are forced to battle the virus from a hospital bed.
You may remember Jolene from stories WLOX did last year. She was the one of the first COVID patients in South Mississippi to successfully come off a ventilator.
"It could have been a lot worse for us," she said. "As bad off I was, I'm at least here today."
Rosado is counting her blessings. Statistically speaking, she shouldn't be alive.
"The doctors told my husband that I had a five percent chance," she said.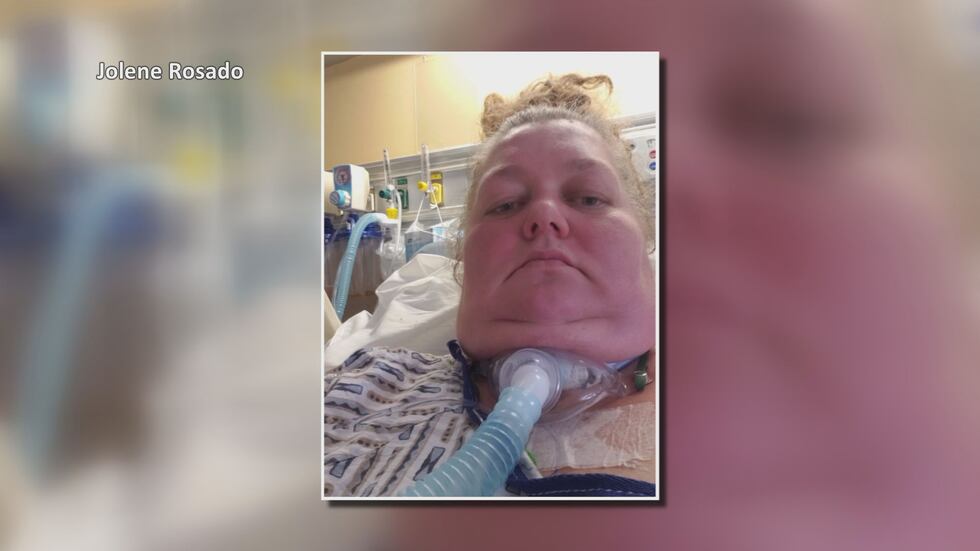 At the end of March last year, just as the pandemic was beginning, Jolene contracted COVID 19, and ended up in a fight for her life.
"I was on tracheotomy for 21 days... I was intubated for 25 days. I was on a breathing machine," she recalled. "So overall, my hospital stay was 51 days."
But Rosado beat all the odds. She improved and was transferred from Singing River Hospital in Pascagoula to Gulfport's Select Specialty Hospital. A few weeks later, on May 19th, she finally left the hospital.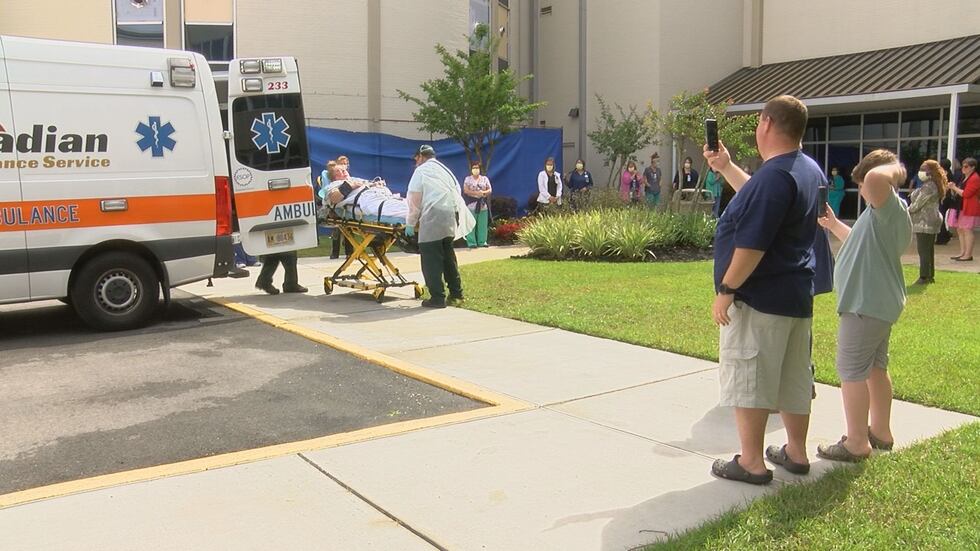 We were there as she was welcomed home by happy friends and family, and none of them were happier than her husband Patrick and son Giovanni, who surprisingly, didn't catch the virus.
"It was very scary. It was a scary 51 days," said Patrick Rosado. "I was very glad to have her back home."
After nearly two months of not knowing what could be next, the family was just so thankful to know that she had pulled through the worst of it. For Jolene's son Giovanni, who was 10-years-old last spring when his mom went in the hospital, it was a terrifying time.
"(I) hoped that my mom would come home and that COVID would go away and we'd be able to do the things we usually did," he said.
Because it was early in the pandemic, doctors understandably had few answers about the virus for the Rosado family.
"You're not used to asking a question to a doctor that's been practicing medicine for many years and getting an answer of, 'I don't know,'" said Patrick Rosado. "That was hard."
Now that Jolene is back home, she's made some changes to her life.
She's homeschooling her son and works from home to limit exposure to the outside world, but she says she will wait to get the vaccine.
"I'm nervous of it because of the damage that's done to my heart and lungs, what it could do to me now," she said.
She says she's still not 100 percent and now she has several medical issues that she didn't have before. She has breathing problems, and her vocal cord is frozen on the right side. She also suffers from PTSD after being intubated.
But she's happy to be alive.
"It's not been a blessing having COVID, but it's been a blessing, my recovery with COVID, because it could have been a lot worse," she said.
READ MORE ABOUT JOLENE ROSADO'S BATTLE WITH COVID-19 BELOW:
South Mississippi mom recovering from COVID-19 after being on ventilator for 35 days
South Mississippi COVID-19 survivor celebrates wedding anniversary in front of hospital
Coast mother returns home after battling COVID-19 for 60 days
Copyright 2021 WLOX. All rights reserved.