Singing River Health System vaccinates more seniors 75 and older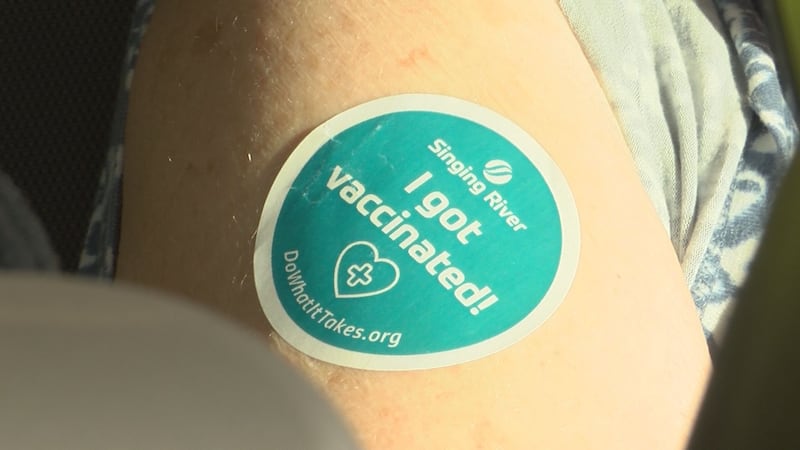 Updated: Jan. 19, 2021 at 7:24 PM CST
JACKSON COUNTY, Miss. (WLOX) - The Singing River Health System administered more COVID-19 vaccinations to people 75 and older on Tuesday.
Around 940 people had appointments to be vaccinated Tuesday at Singing River's drive-through vaccination site at the Jackson County fairgrounds.
It was the health system's last scheduled day of first dose vaccines until more vaccines arrive.
This is Singing River's fourth drive-through vaccination clinic. By the end of the day, healthcare workers here will have vaccinated more than 8,300 people.
"It's super exciting, the look on these people's faces, just it's a ray of hope, and everybody's ready to be done with this and put it behind us. So we're also excited about the prospect of getting more and working with the state, we can give out as many as they give us, and we're just overall completely elated about the ability to give this to people," said Lee Bond, Singing River Health System CEO.
Second doses will be administered beginning next month.
MGCCC nursing students helped with Tuesday's vaccination efforts.
In the meantime, while Singing River waits for more vaccines, the health system is setting up a Q-and-A hotline for people to learn more about the vaccine. Officials say that will be up and running by the end of the week. The number will be 228-809-5555, the same number used to schedule appointments.
To learn more about future drive-through vaccination clinics, follow Singing River's Facebook page.
Copyright 2021 WLOX. All rights reserved.