Jupiter and Saturn's great 'conjunction'
Updated: Dec. 21, 2020 at 9:41 AM CST
BILOXI, Miss. (WLOX) - It is known as The Great Conjunction...of two planets, Jupiter and Saturn. They are going to be the closest they have been since March 4, 1226. No, that is not a typo. It was just shy of 800 years ago. So no one you know has ever seen them this close. Not just that, no one will ever see them this close again in their lifetime.
For comparison, on May 28th, 2000, the two planets were close, a mere 68.9 arc minutes from each other. Monday evening, on the winter solstice, Jupiter and Saturn will be only 6.1 arc minutes away from each other. That is roughly the thickness of a dime held out at arm's length. (Source: scientificamerican.com).
Because of the planets' oval shaped orbits, they are close about every 20 years, but never have they been this close. Be sure to show your kids and talk about it. It's a perfect time to introduce science and astronomy to them.
Best time to view will be right at sunset and after before the planets slip below the horizon.
I use a free app called SkyView Lite.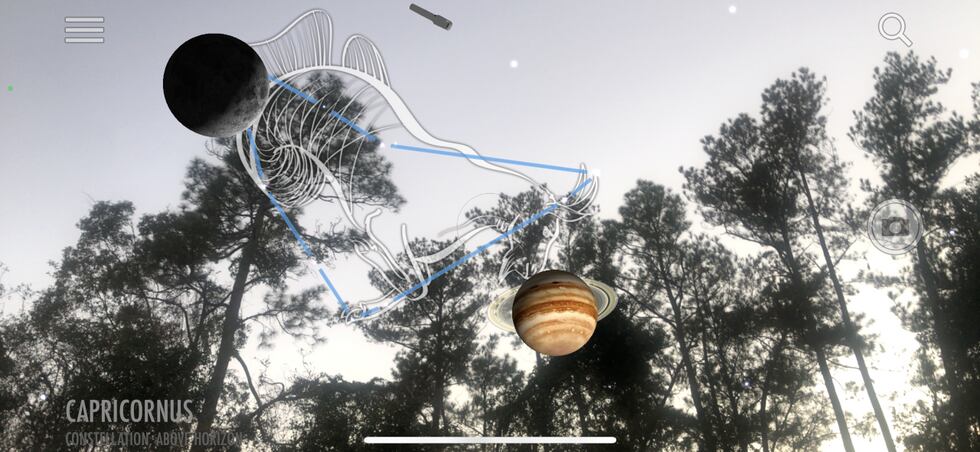 Good luck and happy planet viewing!
Copyright 2020 WLOX. All rights reserved.