Miss. Supreme Court hears COVID-19 relief bill case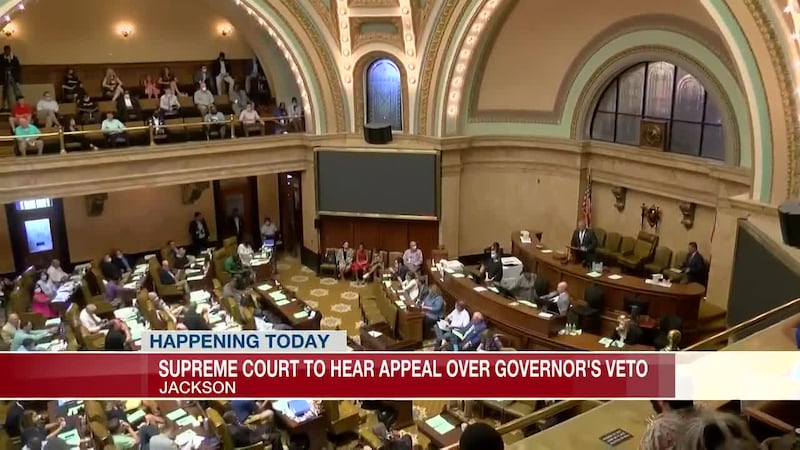 Updated: Nov. 10, 2020 at 7:33 AM CST
JACKSON, Miss. (WLBT) - Mississippi's highest court will soon decide the fate of a battle between the governor and leaders in the legislature.
Earlier this year, House Speaker Philip Gunn (R) and Rep. Jason White (R) filed a lawsuit in Hinds County Court against Governor Tate Reeves over his veto of their COVID relief bill.
The governor and state lawmakers disagree over who should decide how money from the federal CARES Act was spent.
Reeves vetoed portions of the education budget bill because he claimed it did not fund a bonus pay program for teachers.
A Hinds County judge ruled in favor of Gunn and White saying that the the governor's partial veto was unconstitutional.
Gov. Reeves claims his action is authorized under the state Constitution and he appealed the ruling.
Copyright 2020 WLBT. All rights reserved.