Absentee accepted at drop boxes through midnight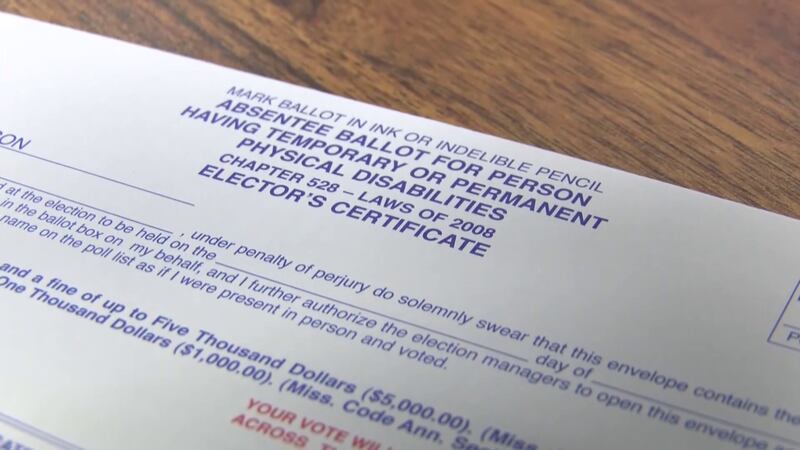 Updated: Nov. 2, 2020 at 6:59 AM CST
JACKSON, Miss. (WLBT) - The deadline to get absentee ballots in the mail is November 3 in Mississippi.
Some post offices across the state are extending hours to accommodate last minute absentee voters.
These locations will collect mail from drive-through boxes until midnight Tuesday:
| POST OFFICE | ADDRESS | ZIP CODE |
| --- | --- | --- |
| Gulfport | 10285 Corporate Dr. | 39503 |
| Grenada | 2500 Gateway St. | 38901 |
| Hattiesburg | 220 S. 40th Ave. | 39402 |
| Jackson | 401 E. South St. | 39402 |
Saturday was the deadline to walk in and absentee vote at circuit clerk's offices. USPS says this is to ensure ballots are received and postmarked by the deadline.
Mail-in absentee ballots must be postmarked on or before November 3 and must be received by the County Circuit Clerk by November 10.
USPS has recently come under fire after warning states that it could not guarantee all mail-in ballots would arrive in time to be counted in the presidential race.
That prompted a federal judge to order the Post Office to prioritize all election mail in November.
The ruling calls for the postal service to treat all election mail as first-class or priority mail express.
Copyright 2020 WLBT. All rights reserved.