Comeback Coolers giving back for the first time at home on the Gulf Coast
Published: Oct. 31, 2020 at 7:16 PM CDT
OCEAN SPRINGS, Miss. (WLOX) - Packing and hosting a mission trip all in the same day, Comeback Coolers are doing what they do best, helping those in need.
They packed 100 coolers with over 1,800 pounds of ice, and because they were helping their hometown community, this mission trip felt a little different for them.
"This one is different because it's here at home for us," said Founder and President of Comeback Coolers Heather Eason.
Even though it was founded in Ocean Springs, ironically this was the first mission the organization has done in Mississippi.
"We have painted coolers ourselves and made contributions," said Mike Streiff. "And to turn around back to us is very much appreciated."
Streiff and his wife are consistent donors to Comeback Coolers and they said they weren't expecting the cooler, but are thankful.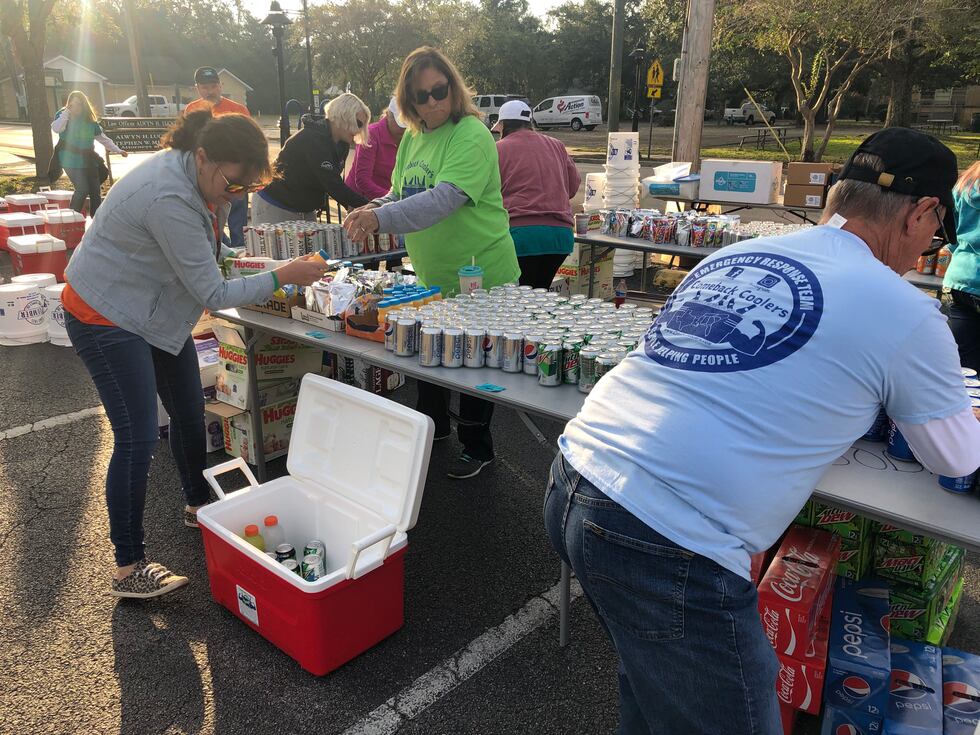 "We certainly appreciate the generosity and people thinking about us when we have problems." said Streiff.
This was a smaller mission because on some missions, nearly 900 coolers are distributed out into neighborhoods.
"The coolers contain beer, sports drinks, sodas, oranges, and wet wipes." Eason said.
Each state they serve, there are storage units with different supplies and items, but Eason said they receive help and donations from all over.
"A lot of people contribute to Comeback Coolers, so we buy some supplies then some people bring us supplies," Eason said. "We have a storage unit so we just happen to have all the supplies we needed for this mission."
Volunteers also packed buckets for linemen crews as a way to show them that they're appreciated for their hard work.
"We're also going to lineman buckets so we're going to be giving out at least 50 of those today too," said Eason. "The lineman bucket contains things like socks, athletes foot powder. They have some salty snacks and some electrolytes for those guys because they just work, and work, and work and we are also thankful for them."
Copyright 2020 WLOX. All rights reserved.