MEMA encourages Mississippians to participate in Great Shakeout Earthquake Drill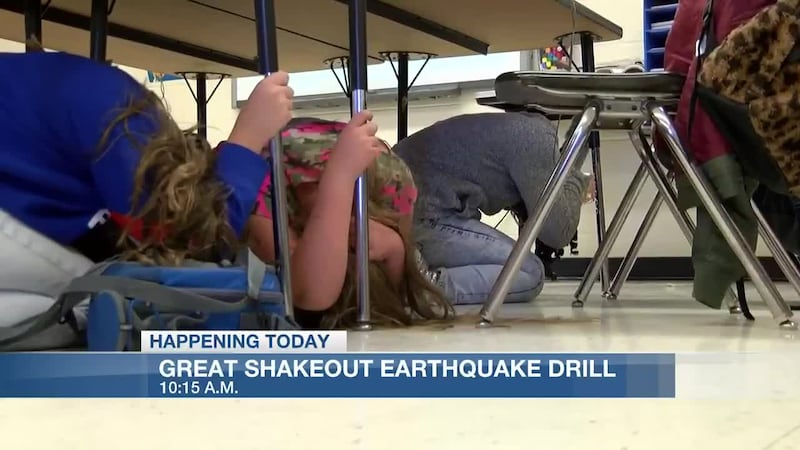 Updated: Oct. 15, 2020 at 6:57 AM CDT
JACKSON, Miss. (WLBT) - Mississippi Emergency Management Agency (MEMA) is asking all Mississippians in the Great Shakeout Earthquake Drill Day on Thursday.
The drill is part of a nationwide effort to prepare people for earthquakes. It starts at 10:15 a.m.
In the U.S., 11 million people have already signed up to participate. In Mississippi, 200,000 people have signed up, and that includes students across the state as well as businesses.
Although earthquakes are not common in Mississippi, the state has been affected by numerous shocks from neighboring states.
Most recently, at least two shocks shook parts of the state this year.
Emergency officials say earthquakes are unpredictable that's why it's important to be prepared regardless of where you live.
"An earthquake is one of those disasters that you really can't see coming as well as a hurricane or tornado so it's definitely important to be prepared at a moment's notice," said Malary White, MEMA Director of External Affairs.
You should remember these three things during an earthquake: drop to the ground, take cover under a sturdy table or desk, and hold on until the shaking stops.
If you're driving or standing outside, try to find an open space and stay from buildings, power lines, or anything that could fall.
The earthquake drill will start at 10:15 a.m. Sign up here to register.
Copyright 2020 WLBT. All rights reserved.