South Mississippi home featured in latest Morgan Freeman movie
"You know, in years to come, we will look back and think wow this is amazing," exclaimed Bossier.
Updated: Sep. 22, 2020 at 6:33 PM CDT
BILOXI, Miss. (WLOX) - Hollywood is back to making blockbusters and they're doing it in Mississippi. According to IMDb, The Longest Night, now called Vanquish, is about a retired police commissioner who blackmails his caretaker into helping him double cross his dirty partners.
Four days ago, the cast and crew of the film walked through the front door of Ed and Katie Bossier's house. The team of creatives centered their shoot in the Bossier's living room and that's where the magic began.
"Very exhilarating and very educational to see the things that actually happen behind the scenes," said homeowner, Katie Bossier. "You watch a movie and you don't even think about all of the things that are actually happening. So to be able to see what actually goes on behind just one scene that happens in a fantastic movie, especially a movie of this magnitude with Morgan Freeman and Ruby Rose... wow!"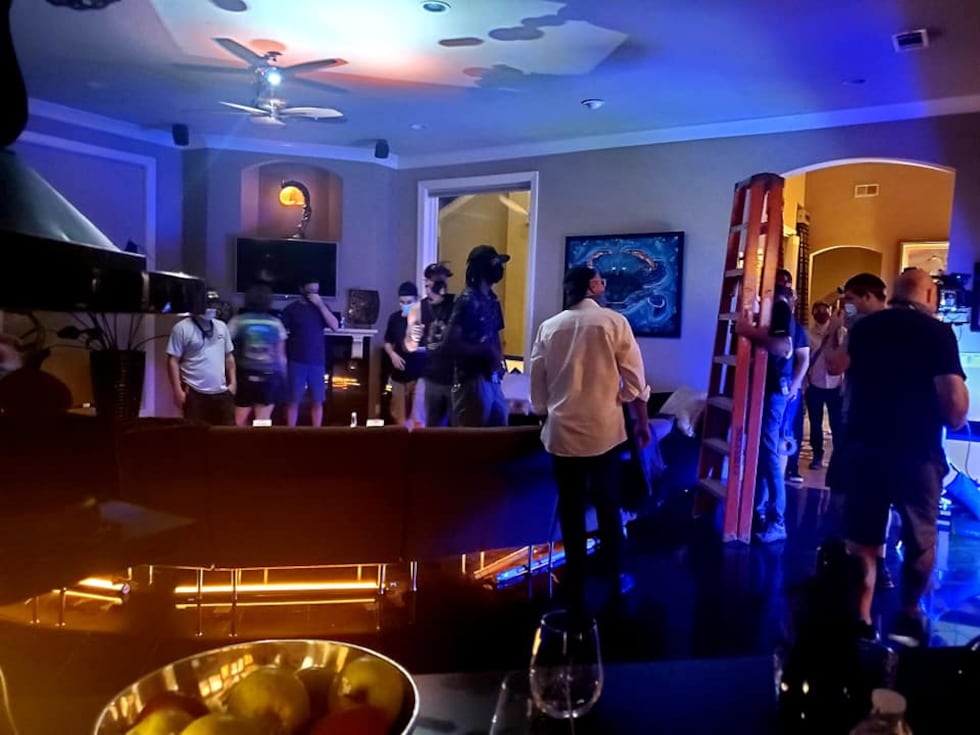 It was quite a scene for the whole block as neighbors witnessed the dozens of trailers that littered the streets of Beau Chene.
"When I first looked out there and saw all those trailers it was... staggering. They had a whole trailer deal setup for the main actress as a makeup room. There was at least 30 or 40 of them going around that circle," said homeowner, Ed Bossier.
The Bossiers aren't allowed to talk about exactly what was filmed, but they were able to say that their living room was the scene of a party for the ages.
"You know, in years to come, we will look back and think wow this is amazing," Katie Bossier exclaimed.
Once the movie is released, you can forever own a 2.4 acre piece of cinematic history as the house is currently on the market for more than a million dollars.
Copyright 2020 WLOX. All rights reserved.