Scarlet Pearl Casino announces grand opening of Orchid Room
Published: Sep. 4, 2020 at 1:47 PM CDT
D'IBERVILLE, Miss. (WLOX) - With velveteen wall fabric, white orchid print carpet, and hand-sculpted chandeliers, the Scarlet Pearl hopes to set the bar in VIP gaming with their new Orchid Room.
The Orchid Room, Gaming Elevated experience officially opens on Sunday September 6th at 10 a.m. and the $4 million upgrade offers select players scented warm towels, ballet slippers and back massagers while gaming.
Scarlet Pearl CEO LuAnn Pappas said it's time for the Gulf Coast to have an elevated experience.
"It's going to be an experience that they've never had before," said Pappas. "We serve fabulous late night fare and desserts paired with wine and/or cordials. We have personal stations at every slot machine. The staff was hand-picked to work in this room and everyone auditioned."
The new Orchid Room redefines high limit gaming with 8 blackjack, mini-baccarat table games, 53 slot and video poker machines, and a newly staffed cashier and player service counter.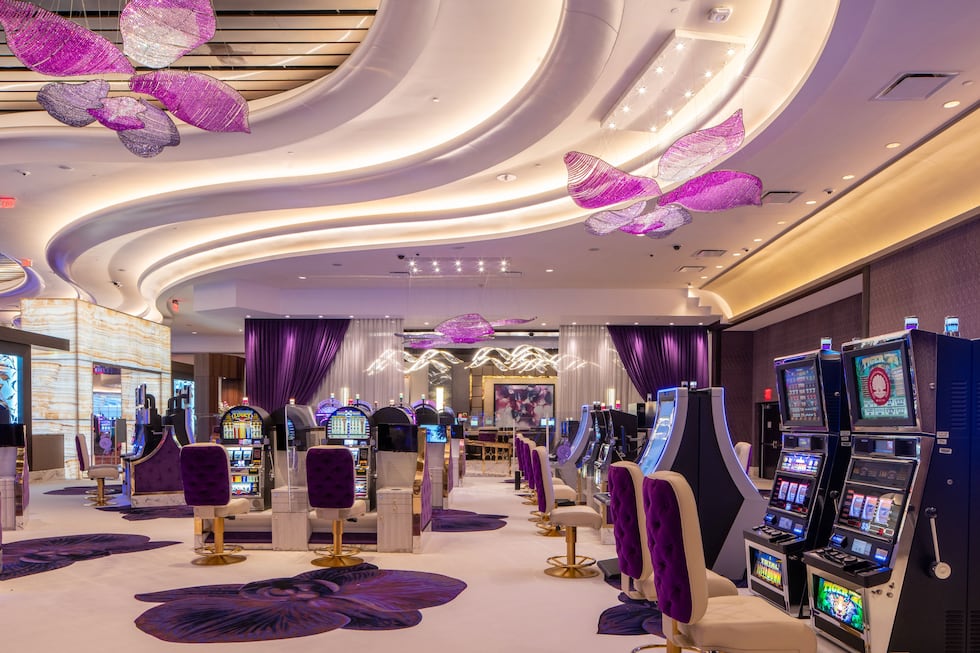 But, the Orchid Room is only available to members of Pearl Rewards and Scarlet Pearl's loyalty program.
"Any casino can raise their minimums, put in high-denomination slots, and call it a 'high-limit room'," said Pappas, "Here, we have created an 'elevated' experience. The best players deserve the best room, the best services, the best amenities and most importantly, the best employees. The Orchid Room is simply the best."
Copyright 2020 WLOX. All rights reserved.