Jackson Zoo to reopen this weekend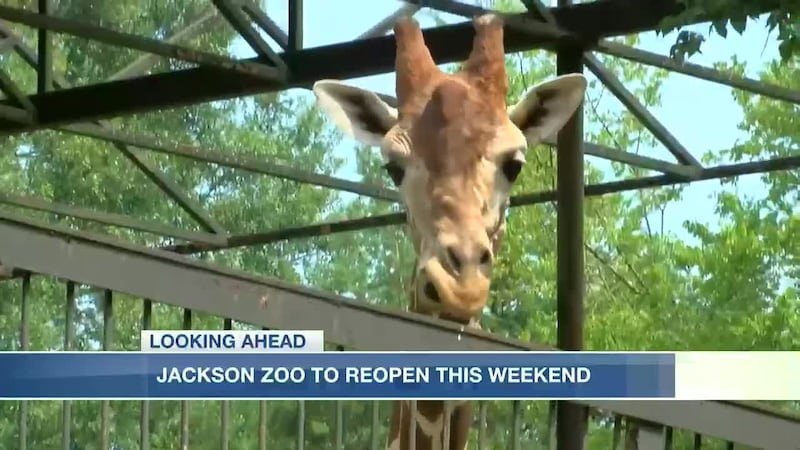 Updated: Aug. 21, 2020 at 6:42 AM CDT
JACKSON, Miss. (WLBT) - The Jackson Zoo is preparing to re-open the gates this weekend, for the first time since October.
This Saturday, August 22, is the big day when the Jackson Zoo will reopen to the public.
But on Friday, zoo members will get a first look inside at some of the improvements.
The zoo was shut down in October of last year –prior to the pandemic with plans of reopening this past spring.
Due to the COVID-19 pandemic, there will be safety measures in place when the zoo reopens.
Right now, it will only be open on weekends on Saturdays from 10:00 a.m. to 4 p.m. and Sundays from 1:00 p.m. to 4:00 p.m. and only 500 people will be allowed in the park each day.
Visitors must wear masks and practice social distancing.
Tickets must be purchased online before you arrive. It will cost $8 for adults and $5 for children ages 2 to 12 years old.
High volume areas of the zoo like the café and playgrounds will remain closed.
Copyright 2020 WLBT. All rights reserved.