Hwy. 603 in Hancock Co. back open after semi-tanker flips, spilling gasoline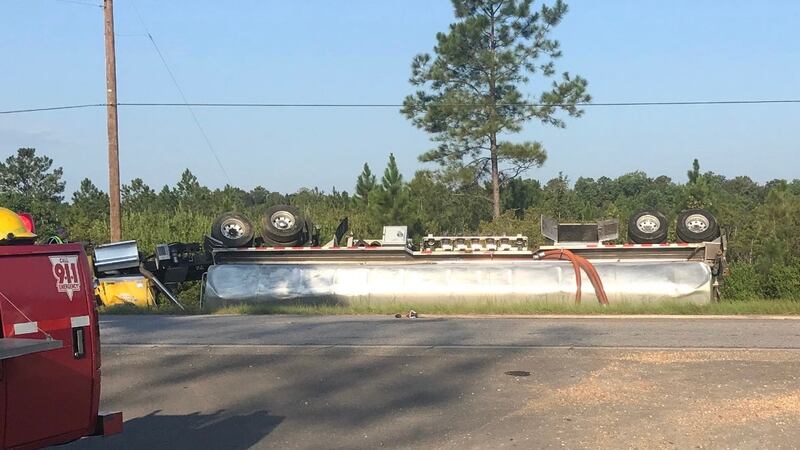 Updated: Aug. 20, 2020 at 7:19 AM CDT
HANCOCK COUNTY, Miss. (WLOX) - Highway 603 in Hancock County is back open after a semi-tanker flipped Wednesday morning, leaking fuel out of the truck's tractor.
The truck flipped near the intersection of Gardenia Hill Road and Highway 603 just before 8 a.m. Wednesday, said Mississippi Highway Patrol.
The road re-opened Wednesday night, 12 hours after the accident happened. The reason for such a long delay was so environmental teams could clean up the large fuel spill.
The tanker truck was carrying around 8,000 gallons of diesel fuel and gasoline, said Cal Roberston with MHP. That fuel was leaking out of the trailer end of the truck, he said. Tanker trucks can carry up to 8,800 gallons of fuel.
Authorities are still investigating exactly how the single-vehicle crash happened. Right now, it appears the truck's driver tried to avoid something in the road, causing the tanker to flip over into a ditch, said Robertson. The driver suffered severe injuries and was air-lifted from the scene, according to officials.
Copyright 2020 WLOX. All rights reserved.