Veto of bills proof Gov. Reeves 'holds contempt' for brown communities, says Poor People's Campaign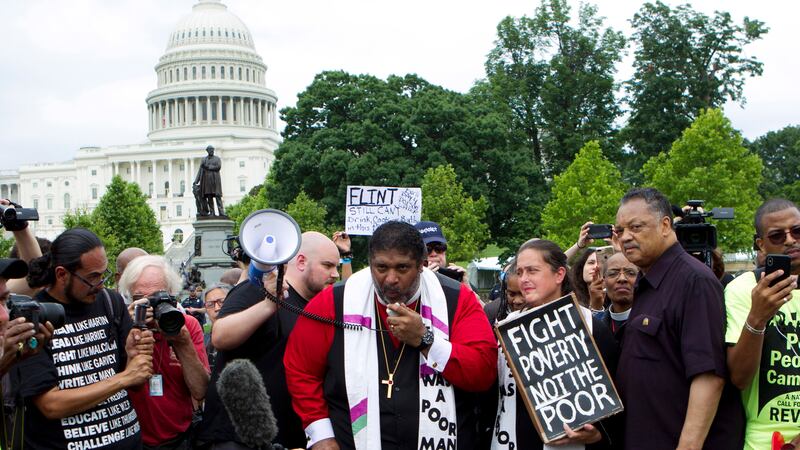 Updated: Jul. 2, 2020 at 3:31 PM CDT
JACKSON, Miss. (WLBT) - Mississippi Poor People's Campaign is calling Gov. Reeves' veto of two unanimously passed bills "petty."
The first bill, Senate Bill 2856, would have allowed more flexibility when it comes to water payment plans in Jackson. The second, Senate Bill 2824, would have, according to the Poor People's Campaign, aligned the required core curriculum with the required IHL College Preparatory Curriculum.
At a press conference outside the State Capitol Thursday, The Mississippi Poor People's Campaign said the governor's decision to veto these bills was a "petty" one "that was made after he was publicly shamed into having to sign the state flag bill."
They continued, saying, "Reeves has consistently proven that he holds contempt for Mississippi's Black, brown, and poor white communities. The two bills he vetoed recently are further proof of that."
"Oh my people here in Jackson deserve the best and we want to see the best as so does the people across the state and so we need the resources," said local activist Rukia Lumumba.
Gov. Reeves argued that his veto of Senate Bill 2856 was because it gave politicians too much power, adding, "The City of Jackson has serious troubles with their water system. People got overcharged in the past. There might be a way to fix it. There's nothing against the law about creating payment plans right now. There might be another bill that would help. This isn't it."
And according to Caron Blanton, Director of Communications for Mississippi Public Universities, Gov. Reeves vetoed Senate Bill 2824 because he had already signed House Bill 274 into law and they were identical bills.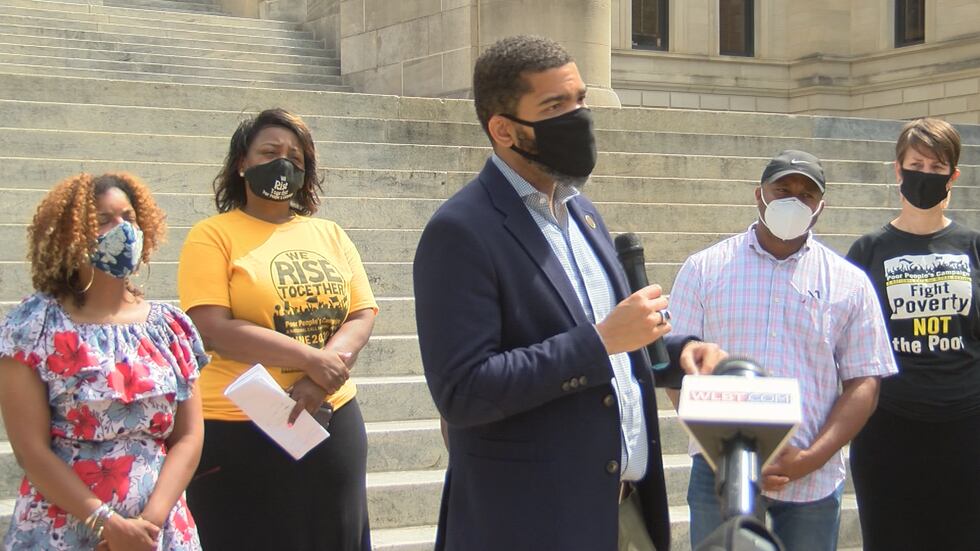 "We have submitted this legislation year after year after year," said Mayor Lumumba. "What my plea is is that I wish that the governor had spoken to us and learned more about this bill; learn more about the justification in the issues behind it as those legislators who supported it in the first place."
Dr. Reverend William J. Barber, founder of the Poor People's Campaign, tweeted his support of the press conference, saying that if Gov. Reeves wants to unify the state he must end voter suppression, expand health care and raise wages among other things.
The Mississippi Poor People's Campaign is now asking the legislature to override Gov. Reeves' vetoes.
"Mississippi's Poor People's Campaign will stay on top of this issue until it is resolved," they said.
Copyright 2020 WLBT. All rights reserved.