Chief Justice Randolph wants to add mental heath and veteran courts to state system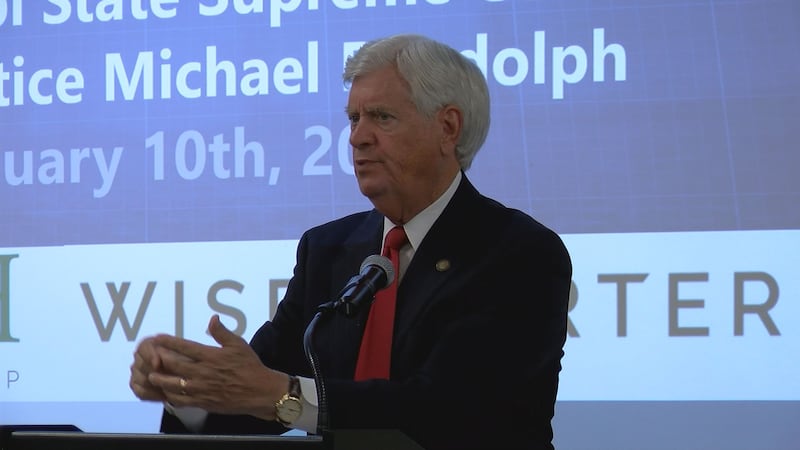 Updated: Jan. 10, 2020 at 2:02 PM CST
GULFPORT, Miss. (WLOX) - State Supreme Court Justice Mike Randolph of Ocean Springs was the special guest speaker Friday morning at a special meeting of the Gulf Coast Business Council.
During that meeting, he talked about expanding the court systems to include courts that handle issues involving mental health and veterans.
Randolph said since 2012, the state's drug court system has helped that state save more than $460 million and changed the lives of thousands of addicts by helping them rehabilitate.
"The legislature last year said the courts are doing such a good job with drug court, why don't we help out the state and do veterans courts and mental health courts?" Randolph said. "We said we'd be happy to do that. The revisiting rate with drug courts is only 15 percent. "The successes are in the thousands and changing people's lives, and we can do the same thing with the veterans and mental health courts."
Randolph also says he has a $4 million package he's put together for state lawmakers for this session that will not only pay for with those pilot programs for mental health and veterans but it would also pay for modest raises for judges who would hear more cases.
Copyright 2020 WLOX. All rights reserved.