South Mississippi Strong: Pass Christian runner sprinting towards the Olympics
Updated: Nov. 13, 2019 at 8:48 AM CST
PASS CHRISTIAN, Miss. (WLOX) - Cory McGee is one of the best 1500 runners in the country and her sights are now set on the U.S. Olympic team. We were able to catch up with the South Mississippi native before she headed back to training in Colorado.
Her work ethic and determination are impressive, and her training is strenuous and consistent.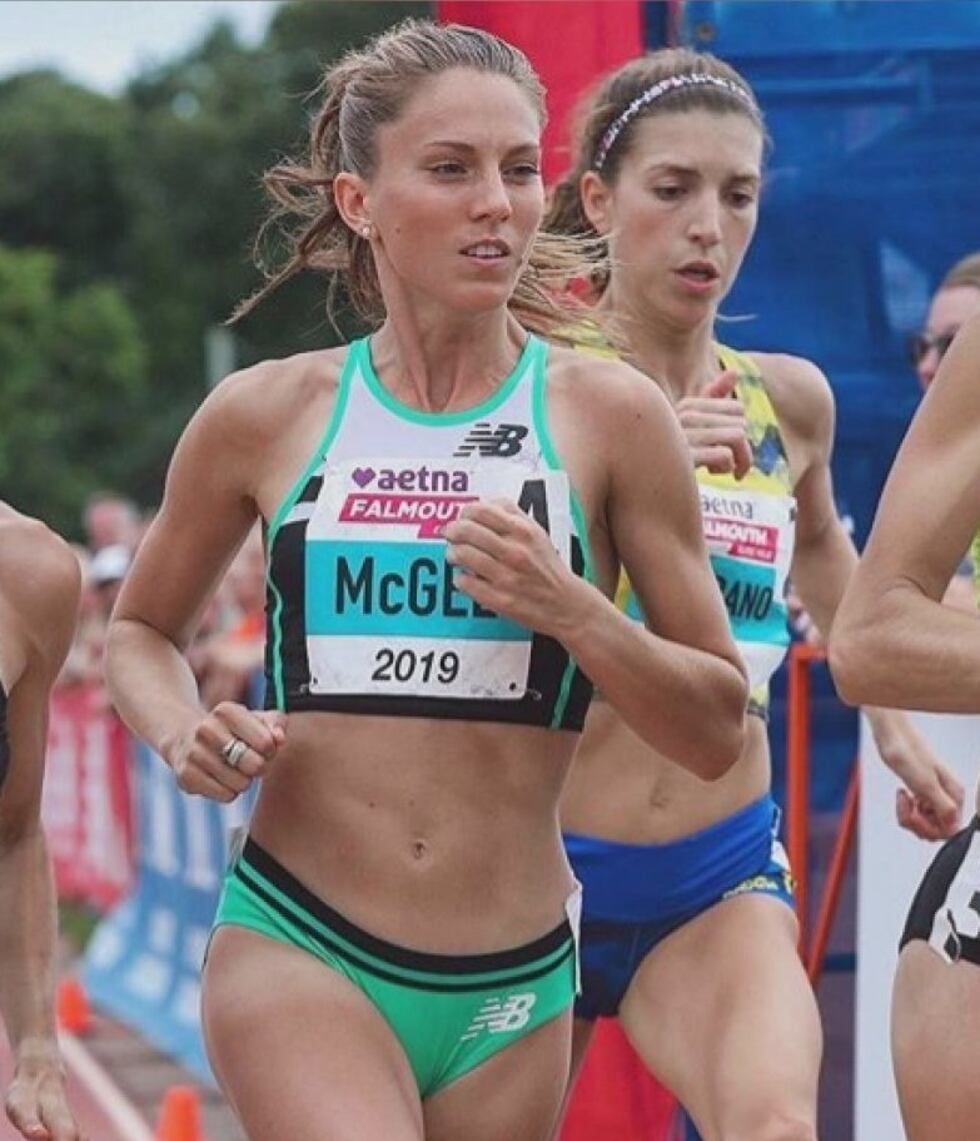 So even when she's officially on break from training and at home in Pass Christian, it's still not easy for her to relax completely.
"It's hard for me to relax since I came home," she laughed. "I've painted half the house. I can't relax."
The stakes are too high to let her guard down. At 27 years old, Cory's running better now than she ever has and knows she has to take advantage of every moment.
"This is when you peak, late twenties and early thirties, so all your work culminates and you start to run your fastest," she explained. "Your body is really strong."
Strong enough to win some of the toughest competitions.
"Right now, I'm among the top ten in that event in the U.S. I finished third at the indoor national championship this year."
But the work to get to this level has been grueling. And while her race is the 1500, which is a little over one mile, she logs 70 to 80 miles a week training in Colorado with top athletes from around the world.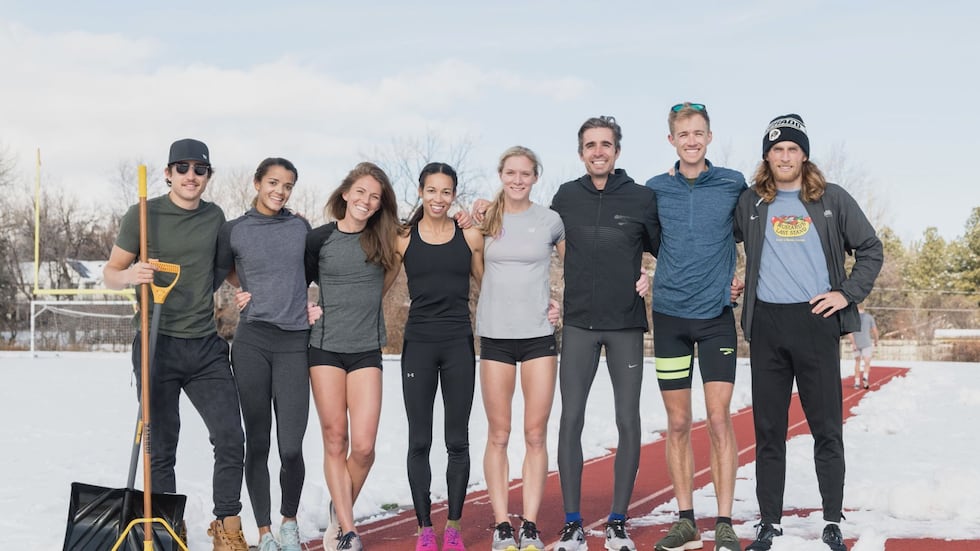 "We could be running in a snow storm, early in the morning, and no one complains, even at 9,000 (feet) altitude," said Cory. "We're all working for our goals and we help each other."
Growing up with two athletic parents and three sisters who would all become division one athletes, Cory learned from a young age to work hard if she wanted to achieve her goals.
"When we were coming home from church just across the street, as soon as we'd get to this fence, we'd hop over and it would actually be a race to the house so always the element of competitiveness," recalled Cory.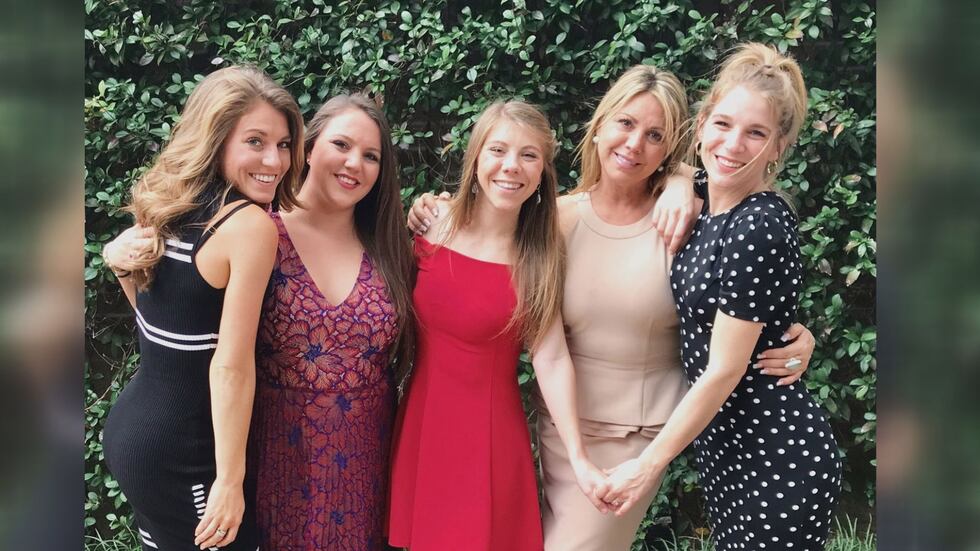 And by the time she she enrolled at Pass Christian High, Cory was highly focused and already mapping out her future.
"I always knew I wanted to run in college and I was always looking beyond that. Even then, I knew I wanted to run professionally."
She broke records during high school, winning more than 20 state championships. Once in college at University of Florida, she broke even more records and was named an All-American, receiving the SEC Female Athlete of the Year award.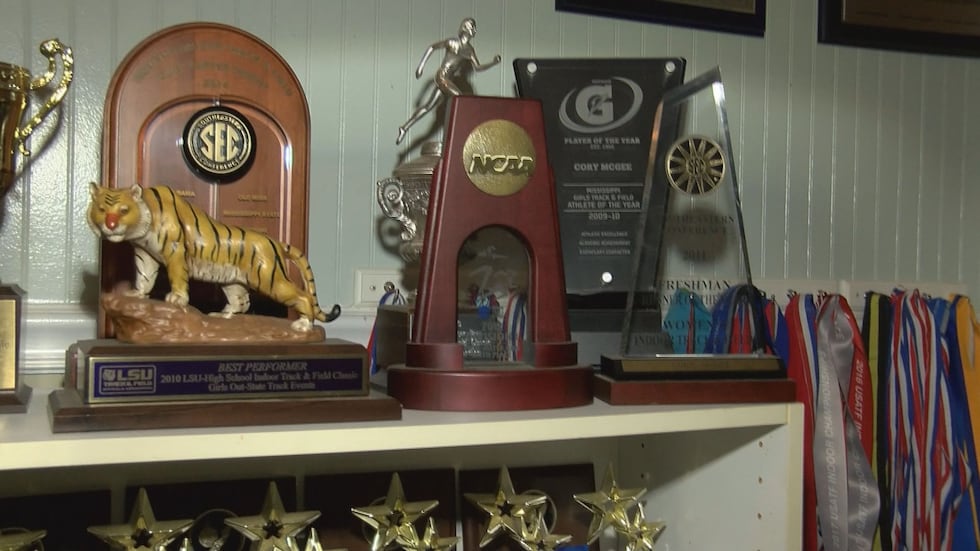 Her awards and memorabilia that she keeps at her family home in the Pass continue to grow.
"The bronze for U.S. indoor track and field is really special," she said, looking fondly at the award.
Cory has represented New Balance for six years now; and while she's still working toward bigger goals, she's thrilled to already be living her dream.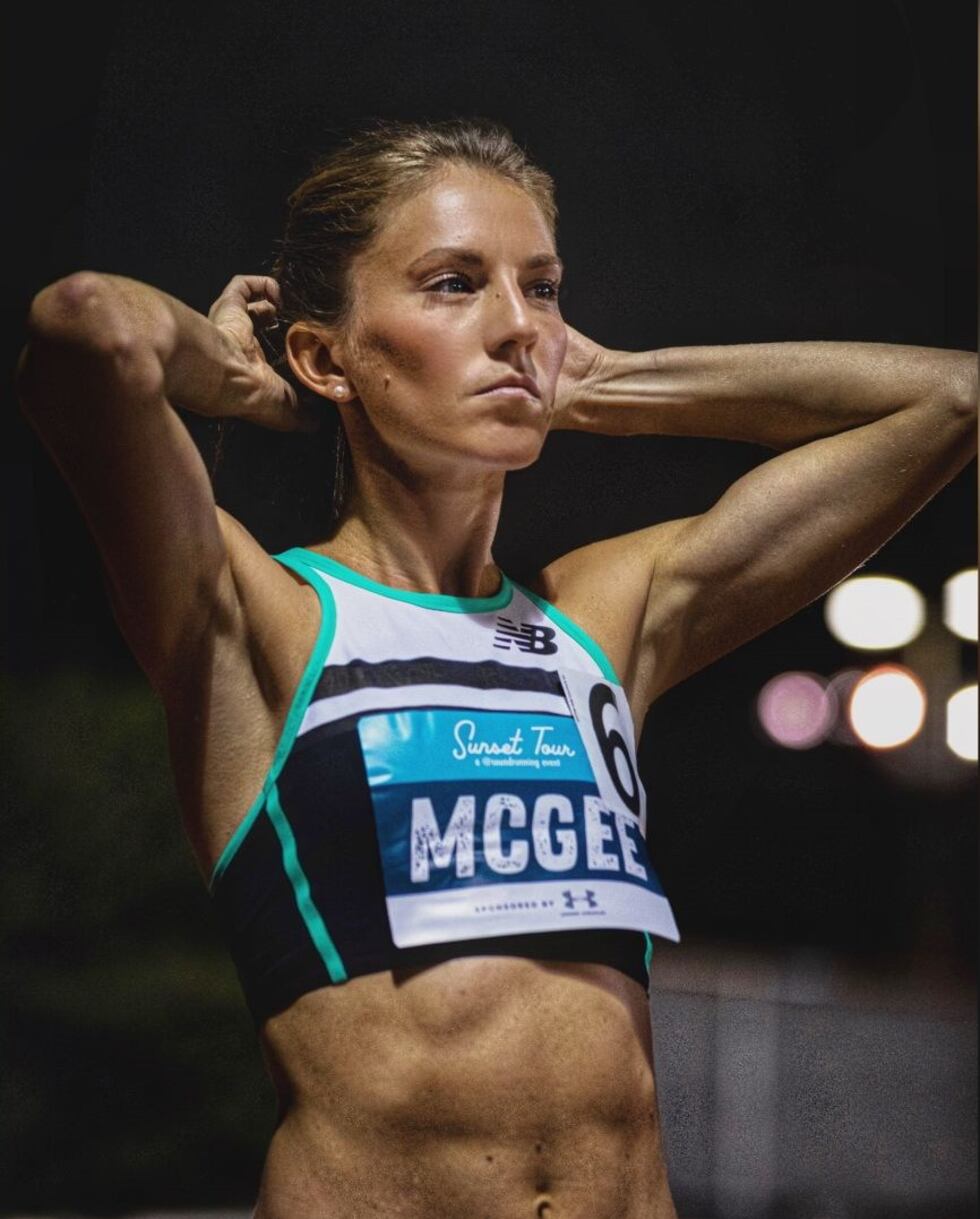 "Being able to run for a company I really love and represent where I'm from and where I went to college and my family, that's really what my dreams have always been," she said. "So to be a professional track athlete is a big part of that and to make Team USA."
Now, she has her sights set on the upcoming Olympic trials.
"I've been able to make the outdoor world team and indoor world team but I haven't made the Olympic team, which is really the last goal," she said. "So the dream is to make the Olympic team and wear U.S. on my chest."
And she has a really good shot at doing that but knows it won't be easy.
"The U.S. right now is the fastest it has ever been. I mean, it's the golden era of middle distance running in the U.S. And it's not only a hard time to be a runner because of how competitive it is, it's also an exciting time because it's new territory for Americans," said Cory.
And it all comes down to one defining moment.
"It's mental edge, being in the right position, and being healthy on the day of the race," said Cory. "The 1500 is a very tactical race."
And while she's going into the trials feeling confident, regardless of the outcome there's much more on the horizon for Cory McGee.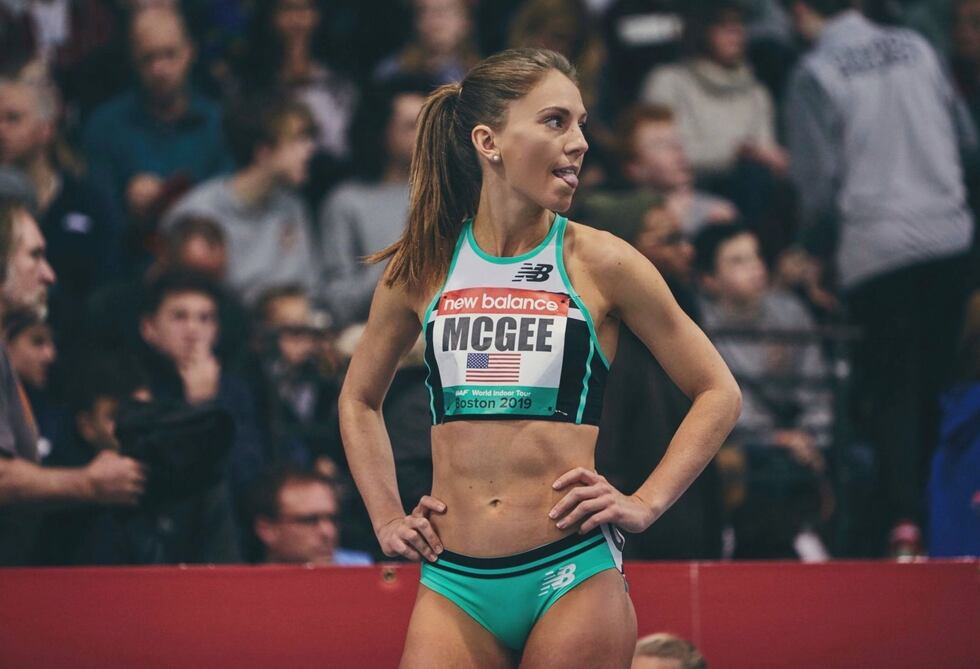 "I don't necessarily ask myself when my career will end," she said. "I'll know when that time comes. I know it's not forever. I'm still on the younger end so quite a few years ahead competing at this level. This has been my best year yet so my trajectory is good. And I'm still getting better."
In fact Cory ran her personal best this year: 4:04:01, beating the new Olympic standard of 4:04:02. So she's off to a great start!
Copyright 2019 WLOX. All rights reserved.