D'Iberville prepares cold weather shelter as temperatures continue to drop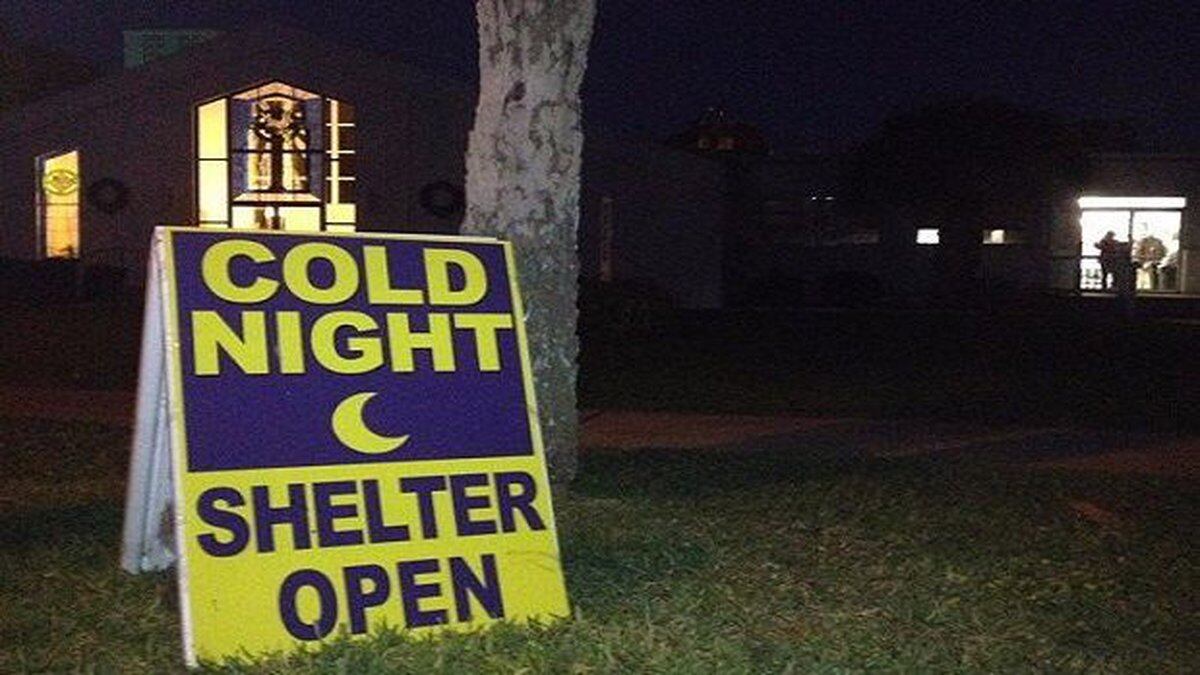 Published: Nov. 9, 2019 at 9:17 AM CST
D'Iberville, Miss. (WLOX) - The Multi-Purpose Building, located on AutoMall Parkway in D'Iberville, will be used as a cold weather shelter when temperatures are 40 degrees or below. The shelter is being organized by Seashore Mission and Loaves and Fishes.
Anyone in need of shelter on those days will be admitted from 5 p.m. until 10 p.m. and the shelter will close each morning at 7 a.m.
As of now, the primary need of the shelter is volunteers. If adequate volunteer staffing is not available, the shelter will not open.
Volunteer shelter staffing:
3 PM -5 PM: 2-4 people to help with shelter set-up. Seashore or Loaves will coordinate setup.

5 PM – 10 PM: 2-3 people to assist with lodger sign-in, cot assignment, food/snack serving, assuring that toilets stay stocked with toilet paper, paper towels, and hand soap.

5: 30 AM – 7:30 AM: 2-3 to assist with lodger's wake-up, cleaning the area around them, getting their things together, and out the door by 7 am. Volunteers also make coffee, assure that bathrooms and kitchen are in order. Volunteers sweep and empty trash cans as may be needed.
Meals:
On any given day that the shelter is open and volunteers are available, then meals will be provided in one of two ways:
1. Community provision of meals. An organization will prepare and deliver 100 meals consisting of a minimum of the following: 1 bottle water, 1 sandwich, and 1 bag chips. The sandwich can be peanut butter and jelly or ham/cheese for those who have a peanut allergy. If able, the organization can certainly provide and deliver a warm meal. Delivered to shelter by 5:30 pm.
2. Meals prepared by Seashore Mission or Loaves and Fishes and delivered by volunteers. 100 Meals will be in either Styrofoam to-go containers packed in tubs or large zipped storage bags. Volunteers pick-up meals from Seashore Mission or Loaves and Fishes and deliver to the shelter. Pick-up between 4:30-5 pm. Meal schedule: Seashore = Sun., Mon., Thurs. Loaves = Tue., Wed., Fri., Sat.
Anyone using the shelter can bring snacks.
When shelter openings are announced, please call 228-239-1679 and provide name and time slots if interested in providing or delivering meals.
Donation Needs:
Monetary donations to help offset the cost of a security guard. The cost alone could reach $2,000-$3,000, depending on how many days the shelter opens between now and the end of winter temperatures.

Monetary or product donations for:
a. Toilet paper

b. Paper towels

c. Hand soap (in a pump bottle)

d. Hand sanitizer (in a pump bottle)

e. Disposable forks, spoons or sporks

f. Playing cards, 150 - 300 piece puzzles.

g. Dog/cat food (crated animals are allowed)

h. Loaner dog/cat crates

i. Sandwich crackers (cheese or peanut butter)

j. Small bags of granola or granola type bars.

k. Small bags of jerky or jerky sticks

l. Chewing gum, breath mints

m. Coffee, sugar, cream

n. Band-Aids, Tylenol, Aspirin
Shelter cots and blankets are not needed at this time.
Copyright 2019 WLOX. All rights reserved.