A tropical disturbance could move into Gulf by this weekend
Chance remains low for this to become a depression or storm
Published: Oct. 3, 2019 at 9:11 AM CDT
SOUTH MISSISSIPPI (WLOX) - We are still tracking tropical activity in the Caribbean Sea. Thankfully, there are no tropical systems threatening Mississippi over the next five days.
A tropical disturbance was located a little more than 100 miles south of the western tip of Cuba on Wednesday morning. Its associated shower activity was disorganized and located well to the east of the low, based on satellite data.
This disturbance is forecast to move westward across the northern portion of the Yucatan peninsula and into the Bay of Campeche during the next few days. Once there, it has a low chance of becoming a tropical depression or tropical storm.
Although surface pressures are forecast to remain low across the area, upper-level winds do not favor any significant development.
Any heavy tropical rains associated with that disturbance are expected to occur well south of Mississippi, perhaps mainly over the open waters of the Gulf based on the latest rainfall forecast.
The next available name on the list is Melissa. Hurricane season ends next month.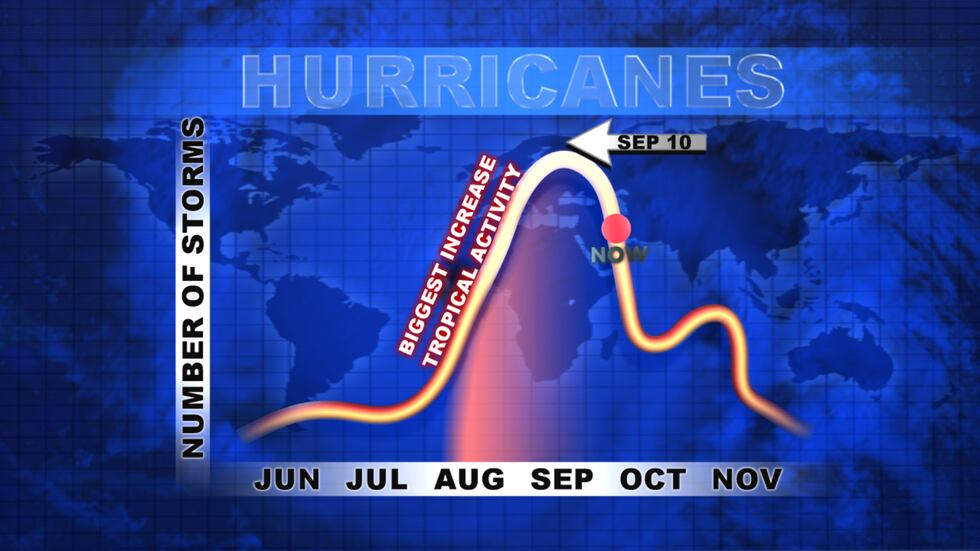 Copyright 2019 WLOX. All rights reserved.