Pascagoula Alien Abduction: The story continues with Calvin Parker's new book
Calvin Parker has written a new book detailing his alleged 1973 alien abduction in Pascagoula.
Updated: Sep. 30, 2019 at 9:03 PM CDT
PASCAGOULA, Miss. (WLOX) - Calvin Parker, one of the two men who said they were abducted by aliens while fishing on the Pascagoula River, is continuing his story. Parker has written a second book, and it will be published on Oct. 1.
The first book was titled "Pascagoula - The Closest Encounter: My Story. The latest account of the 1973 alleged alien abduction is titled "Pascagoula - The Story Continues: New Evidence & New Witnesses."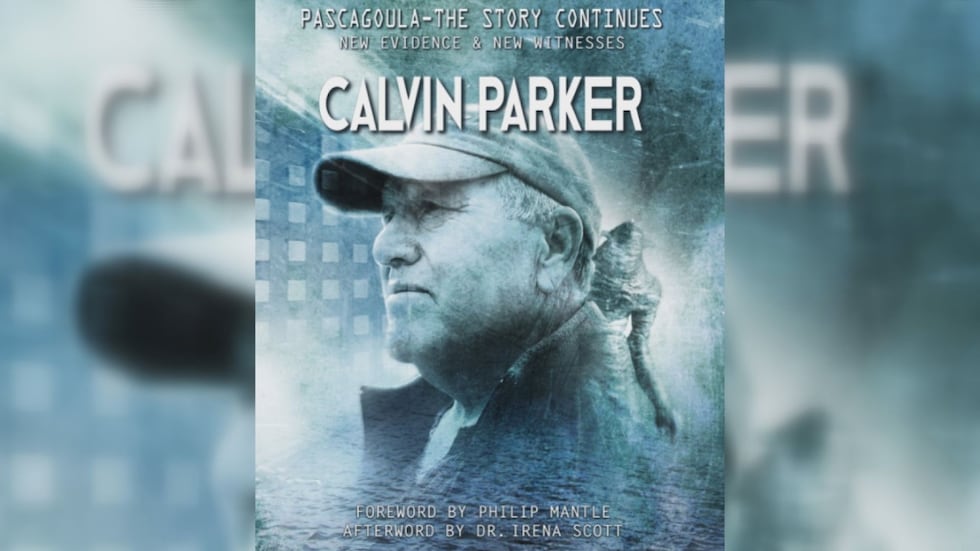 Parker's first book released last year was primarily the story as he remembered it of the night he says he and Charles Hickson were taken up into a space craft on the Pascagoula River. Now, the latest chronicle features what he's learned since he wrote the first book including accounts from other people who say they saw the abduction, including from Maria Blair who told her story to WLOX earlier this year.
"Everyone who is in this book is legitimate. I guarantee you that," Parker said.
The latest book includes excerpts from WLOX stories to reports from around the globe. Parker said he now has added perspective on what happened to him and Hickson with the help of a hypnotist.
"We brought out a few more details such as more about what they looked like, what this alien woman looked like and what she was wearing," Parker said. "It's just more details that have come out in the book."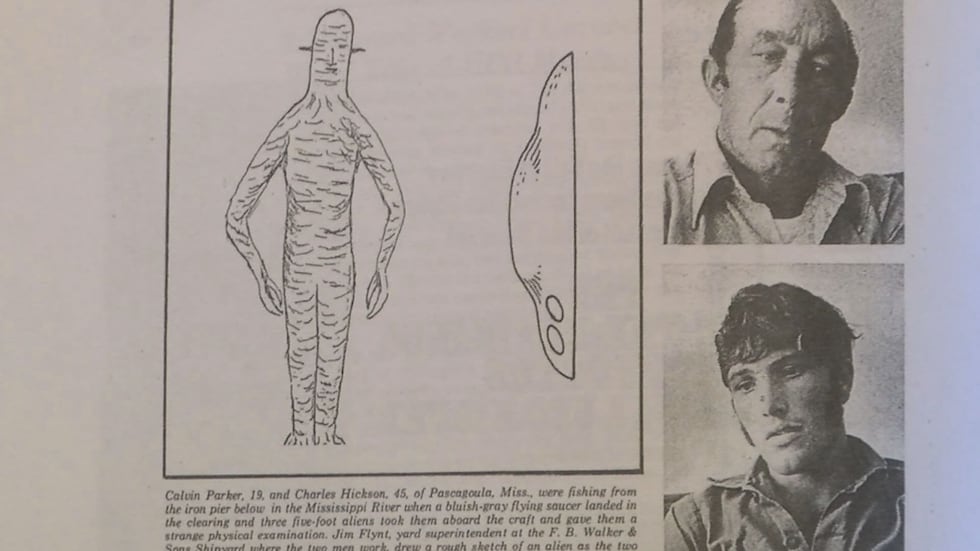 While Parker is more confident now than ever based on witness accounts and his personal memories, he admits he doesn't know for sure what actually happened to him 46 years ago. He's hoping this book will continue to help him find answers and ultimately give him peace.
"Once I find the answer, then there won't be a reason to hunt again, and I'm going fishing again," he said.
With the anniversary of the alleged abduction coming up on October 11th, Pascagoula is bringing attention to it.
On October 18, the city's theme for its Third Friday event will be Beyond Pascagoula. Parker will be there signing copies of his book, People will also be able to take part in a costume contest, face painting and an alien selfie station.
The city of Pascagoula unveiled a historical marker at the location where Parker says the abduction happened on the banks of the Pascagoula River earlier this year in June.
Parker's new book is now available for purchase on Amazon and at other book retailers.
Copyright 2019 WLOX. All rights reserved.