Ocean Springs teacher celebrates students with a sign in their yard
Students are awarded based on their hard work, their behavior toward teachers and classmates, and for being model Greyhounds.
Published: Sep. 9, 2019 at 8:58 AM CDT
OCEAN SPRINGS, Miss. (WLOX) - Chelsea Lennep is a third grade teacher at Pecan Park Elementary School in Ocean Springs. Lennep has come up with a unique way to celebrate her students. One student, in particular, was surprised to find something in her front yard at home just a few days ago.
"Mrs. Lennep, for some reason, knows my location. So, she came over to my house. She plopped this sign in my yard, and, well, it says 'Mrs. Lennep is so proud of me'," said third grade student Shelby Scara.
Lennep said that the idea actually came from social media and, in part, from parents in the school district.
"At the end of last year, we sent out surveys to all of our parents in the district. One of the things that they said they'd like to see improvement on is more positivity coming home from all of the teachers across the district so that their children are recognized for what they do every day in the classroom," Lennep said.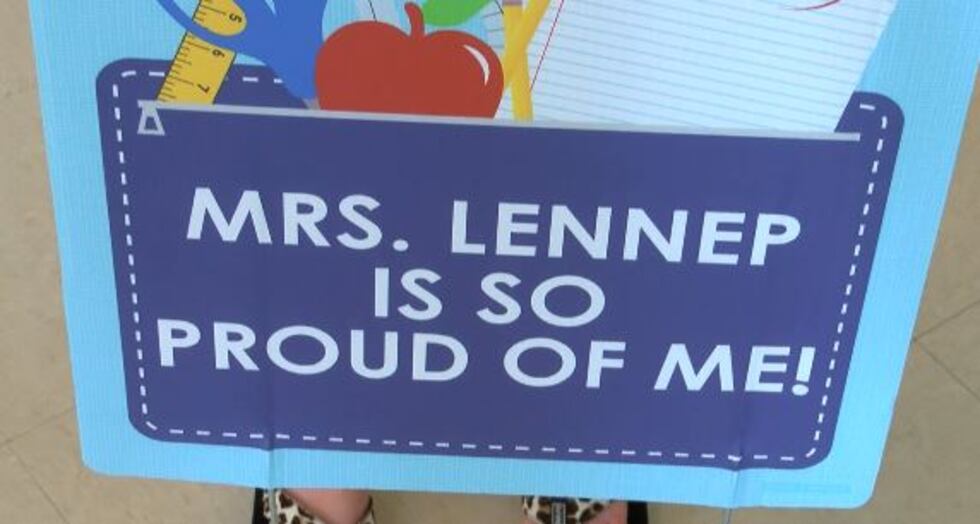 From that feedback, the program was born.
"Every week a student who's been working hard and living up to those Greyhound standards is chosen. I'll go out and put that sign in their yard at night so the next morning they wake up ,and it's a happy surprise in their yard to recognize them for all of their hard work, and those in their community can see everything that they're doing and that we're proud of them," Lennep said.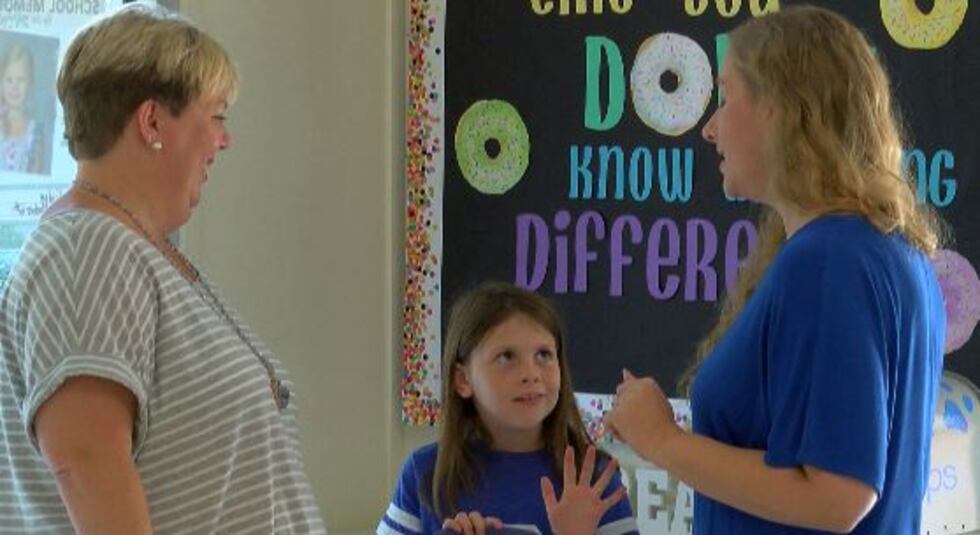 Shelby Scara was the very first recipient.
"Shelby's one of those students that teachers often take for granted. She comes to school every single day. She's polite. She's respectful to her classmates and to her teachers. She works hard and does everything that we ask her to do without ever a complaint or a request for a reward," Lennep told WLOX.
What did Scara have to say about learning in Lennep's classroom?
"My favorite subject would probably be science because it's very, it's very... just, just.. it's nice, it's nice," Scara quipped.
Now that she has the sign, she's holding onto it.
"It's my sign. You have to wait your turn," Scara said.
Lennep said that while Scara's shoes will be hard to fill, she has a classroom full of wonderful students and will have plenty to pick from for the next recipient.
Copyright 2019 WLOX. All rights reserved.