Dangers in the Air - Part 2: Records show conditions that led to dangerous chemical exposure at KAFB existed for years
Published: Aug. 20, 2019 at 10:11 AM CDT
BILOXI, Miss. (WLOX) - Workers at the 403rd Wing at Keesler Air Force Base in Biloxi are trying to get leadership there to recognize that their illnesses may be related to workplace exposure to hexavalent chromium.
The chemical has long been recognized as a known carcinogen, and there is a trail of Department of Defense and Air Force documents showing that they needed to find a solution to workplace exposure.
An Air Force Occupational and Environmental Health Exposure Data report dated Oct. 21, 2015 shows airborne levels of hexavalent chromium three times the allowable level, but the conditions that led to that level of exposure existed for at least four years, according to Keesler's records.
Scroll down to see the full WLOX investigative series
Larry McDonald of Gulfport is one of the workers that believes his illnesses are related to workplace exposure to hexavalent chromium.
McDonald became suspicious of the safety practices at Keesler shortly after he transferred there from Dover Air Force Base as a reservist. He began gathering records available to workers that showed that unit leadership was aware of violations of OSHA, Air Force and DoD regulations.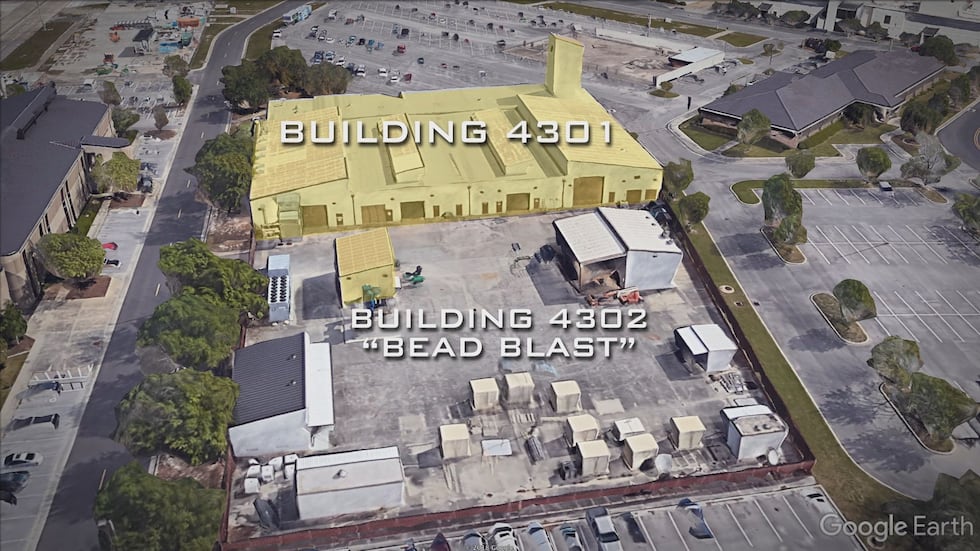 Most of those violations were caused by sanding and painting outside the structure designed to contain dangerous chemicals.
A Base Civil Engineering Work Request dated Nov. 12, 2009, stated that the "existing paint booth facility is an open area inside bldg 4301 and is non-compliant with OSHA standards." In addition, it states that "Vapors escape into other parts of the bldg during paint mixing/drying, creating a health hazard (identified by 403rd Wing Safety)."
Building 4301 is divided into several sections containing different parts of the Maintenance Wing, all the sections have large, garage-type doors leading to a central courtyard area.
The same time the Health Exposure Data report was issued, an Air Force Risk Assessment Code stated that "Structural Maintenance (Bldg 4301) sanding, primed/painted aircraft parts and AGE in open work bay (outside entrance of the paint booth) with no control of particulates."
Regulations dictate that that work should have been done inside the paint booth, which is inside one of the building's sections. However a March 14, 2013 Air Force report states the paint booth had been "inoperable as of Jan 2008."
The 403rd held a ribbon cutting for a new paint booth on May 2, 2012, meaning that sanding operations that caused the dangerous exposure to hexavalent chromium were held in open areas for more than four years.
During that time, McDonald, Joshua Powell, Sean Delcambre and several other workers began experiencing illnesses that are consistent with exposure to hexavalent chromium.
A veterans support group, Crusaders for Veterans, wants to hear from other current and former employees of the 403rd Maintenance Wing to see if there are more illnesses that may be related to workplace exposure to hexavalent chromium.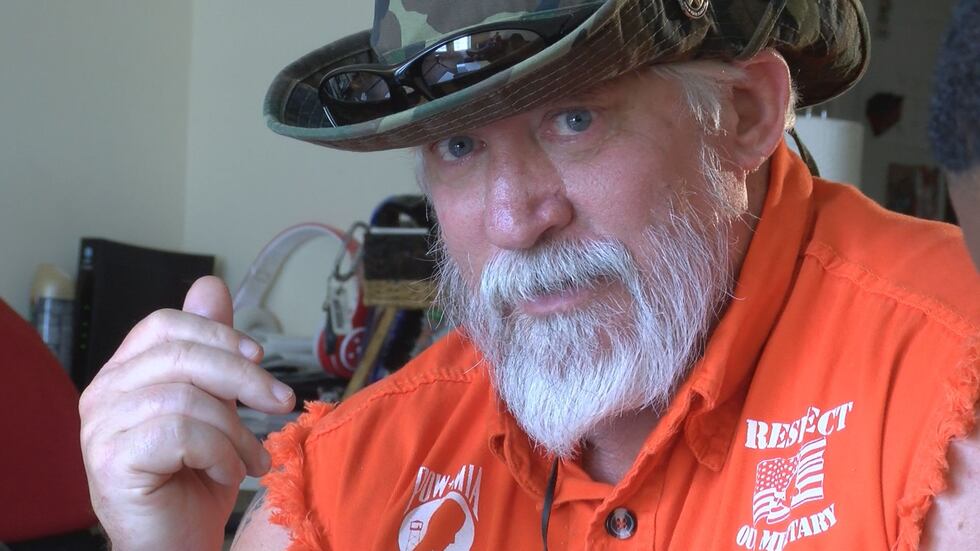 "Now we have something that could be a cause; it may help their doctors diagnose it more thoroughly if they knew that" they had been exposed, said Kevin Cuttill, founder of Crusaders for Veterans.
"If you're feeling sick, you have medical issues going on that you're addressing, maybe these facts and these documents here may help their doctors, so we may be able to save someone else's life."
This investigative series by WLOX focuses on maintenance workers at Keesler Air Force Base who say they have become seriously ill after exposure to hazardous materials due to poor safety practices. Read and watch the other parts in this series below:
Copyright 2019 WLOX. All rights reserved.