Areas of South Mississippi seeing impacts of Hurricane Barry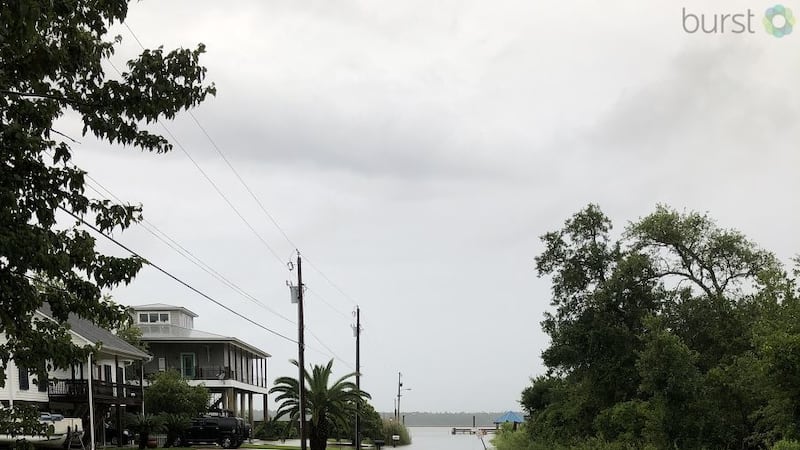 Updated: Jul. 13, 2019 at 11:26 AM CDT
SOUTH MISSISSIPPI (WLOX) - Residents in South Mississippi are preparing for the worst but hoping for the best when it comes to Hurricane Barry.
The storm is expected to bring heavy rain and possible flooding to the Gulf Coast. Saturday morning, the rain quickly picked up and started coming down hard in spurts just after 5 a.m.
That video was taken right outside the WLOX studios on Debuys Road in Biloxi.
Multiple sightings of fallen trees, debris and flooding have been reported in Harrison, Hancock and Jackson County.
A tornado warning went into effect around 6:40 a.m. until 7 a.m. for Jackson County but has since been called off.
The following streets have been reported as flooded in Hancock County:
Everest on Westside of HWY 603 had 8 Streets

Lagan on Eastside of HWY 603 had 13 Streets

Central Avenue on Eastside of HWY 603 had 83 Streets

Avenue B on East Side of Hwy 603 had 6 Streets

Jordan River Drive had 3 Streets

Chapman Road on Eastside of HWY 603 had 7 Streets

Whitney on Westside of Hwy 603 had 3 Streets

Avenue D on Westside of HWY 603 had 7 Streets

Kiln-Waveland Cut-off Road had 5 Streets

Union Street on Westside of Hwy 603 had 9 Streets

Harbor Drive on Westside of Hwy 603 had 17 Streets

Heron Bay/Ansley Road had 13 Streets

Jordan River Shores had 5 Streets
There are several road closures in place.
Gulfport police reported sand piling up along Hwy 90 mostly near Debuys Road.
Biloxi police reported typical flooding in common area including Cedar Lake Road and the Popps Ferry causeway.
Barry continues to move very slowly, but it is expected to make landfall sometime Saturday morning as a category one hurricane in Central Louisiana. The storm was labeled as a tropical storm until just before 10 a.m. when it was upgraded to a hurricane.
The area is generally looking at about 3-6″ of rain in South Mississippi, but locally higher amounts near 8 inches are possible.
For more information and all the latest weather updates, visit here.
Copyright 2019 WLOX. All rights reserved.