Running for a good cause and good heatlh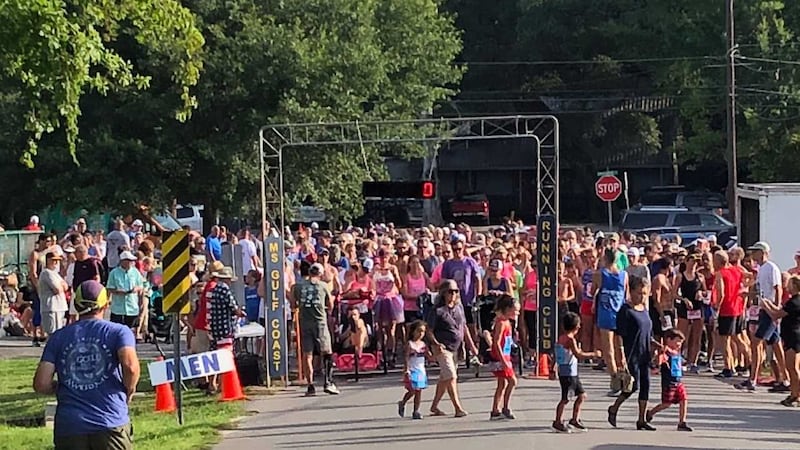 Published: Jul. 4, 2019 at 10:29 AM CDT
OCEAN SPRINGS, Miss. (WLOX) - It's an event that's been going on every 4th of July for almost four decades. And it's all for a good cause and good health.
The Wesson Run has been taking place for 39 years at the Blossman Family YMCA in Ocean Springs. The major fundraiser for the YMCA is named in honor of Ray and Ann Wesson, who tragically died in a plane crash 40 years ago. They were big supporters of the "Y".
About 450 runners came out Thursday morning to lend their support to the cause and run. It's a very family friendly event and the people who come out really get something out of it. One of them is Jesse Dupin.
"Well, it's only two miles, so it's kind of short. So it's kind of fun to do a short race. And we still get to have inclusion with riders that ride with us with A's Angels. So people with disabilities get a chance to race with us," Dupin said.
The run itself was not all that happened Thursday; The new "Y on the Fly" van was unveiled. It's an outreach tool to go into the community to see people who can't make it to the "Y".
"We do STEM, which is science, technology, engineering and math. We do exercise or fitness and we also do safety around water," Wellness Director Joey Conwill said, explaining the programs offered through the outreach van.
The Wesson Run is sponsored, of course, by the Blossman Family YMCA, as well as the Gulf Coast Running Club, and supported by dozens of volunteers
Copyright 2019 WLOX. All rights reserved.