Shrimp boat at Gautier dry dock catches fire again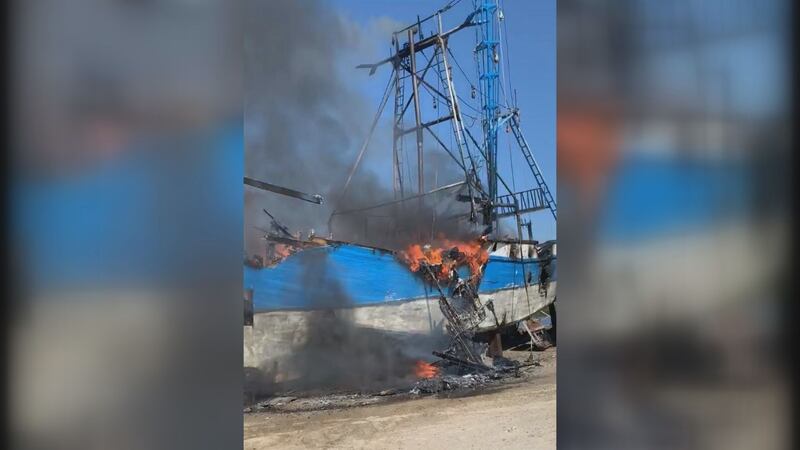 Updated: Jun. 28, 2019 at 10:26 AM CDT
GAUTIER, Miss. (WLOX) - A shrimp boat that caught fire and burned for hours this spring in Gautier went up in flames again Friday morning.
"The Noah" caught fire Friday morning at Pitalo's boat yard, where it is dry-docked. This is the second time the boat has been in flames. On April 9, it burned for nearly 20 hours before firefighters were able to put it out.
Authorities said the boat was in the process of being dismantled when it caught fire. A dozen firefighters responded to the scene. The cause of the first is still unknown at this time.
Copyright 2019 WLOX. All rights reserved.