Main Street Biloxi selling shirts to honor first responders
Updated: May. 12, 2019 at 1:56 PM CDT
BILOXI, MS (WLOX) - The Biloxi Visitor's Center is offering a way for community members to show their support for the Biloxi first responders while helping a grieving family.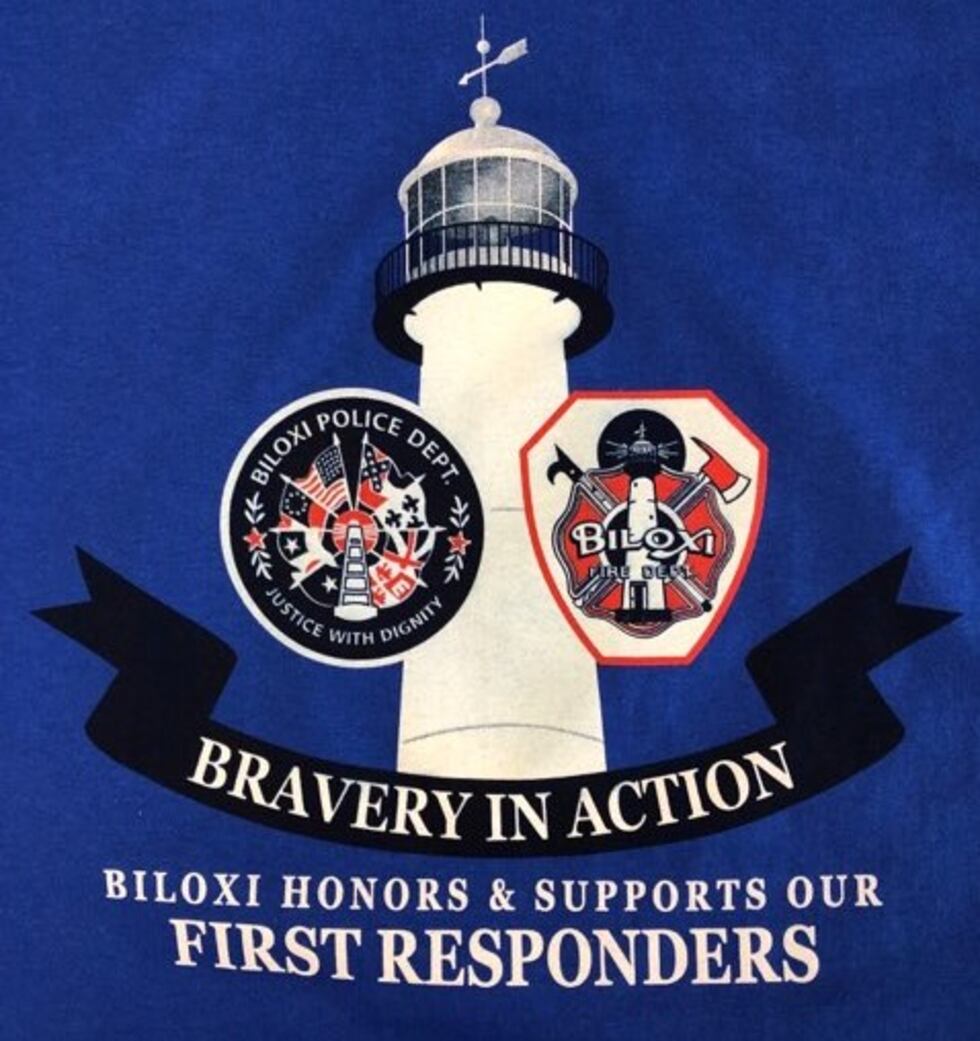 A T-shirt honoring Biloxi Police and Fire departments will be sold for $20 each at the visitor's center beginning May 13. Proceeds will go to the family of Officer Robert McKeithen.
May 13 is also the day of McKeithen's funeral, which will be at First Baptist Church on Popp's Ferry Road in Biloxi. Public visitation will begin at 9:30 a.m., with the funeral starting at 12:30.
WLOX ABC will broadcast the funeral service and carry the graveside service at the Biloxi National Cemetery.
Copyright 2019 WLOX. All rights reserved.