New walkway goes up over Highway 90 in Biloxi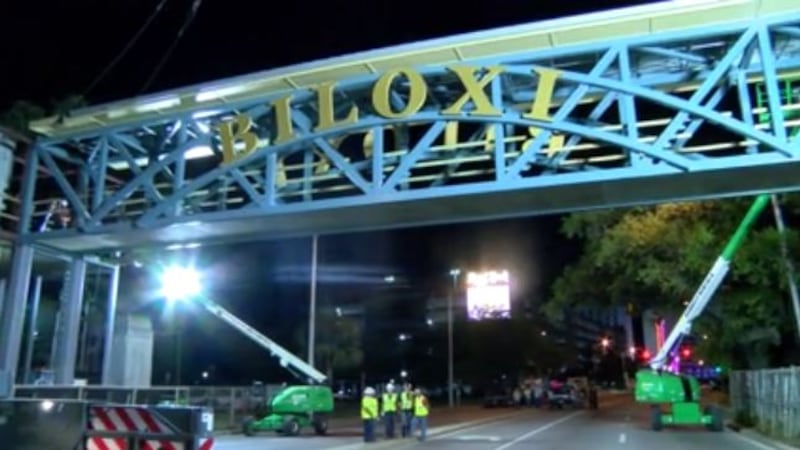 Updated: May. 7, 2019 at 5:54 AM CDT
BILOXI, MS (WLOX) - If you're driving through Biloxi this morning, you may notice that the city has a new walkway going over Highway 90. Crews worked throughout the night Monday and into the early-morning hours of Tuesday to get the new Biloxi walkway placed over the road.
The pedestrian bridge is just east of Main Street. It connects the Hilton Garden Inn and the Watermark Hotel with the Biloxi Small Craft Harbor, making it easy for pedestrians the Hard Rock Hotel and Casino and the city's new Waffle House more accessible, as well.
Highway 90 between Lee Street and Main Street was closed overnight while crews lifted the walkway and put it into place. Traffic was being detoured on Howard Avenue. The road re-opened just before 6 a.m.
There's no word yet on when the pedestrian bridge is expected to be open for the public.
Copyright 2019 WLOX. All rights reserved.