South Mississippi Strong: Founder, curator of G.I. Museum honors all things military
Published: May. 1, 2019 at 7:55 AM CDT
GAUTIER, MS (WLOX) - When it comes to cultural offerings, the G.I. Museum in Gautier may be one of the best kept secrets in South Mississippi.
The man behind the museum is Doug Mansfield, the founder, curator and visionary who continues to pay tribute to all things military. It's that drive that is helping to keep South Mississippi strong.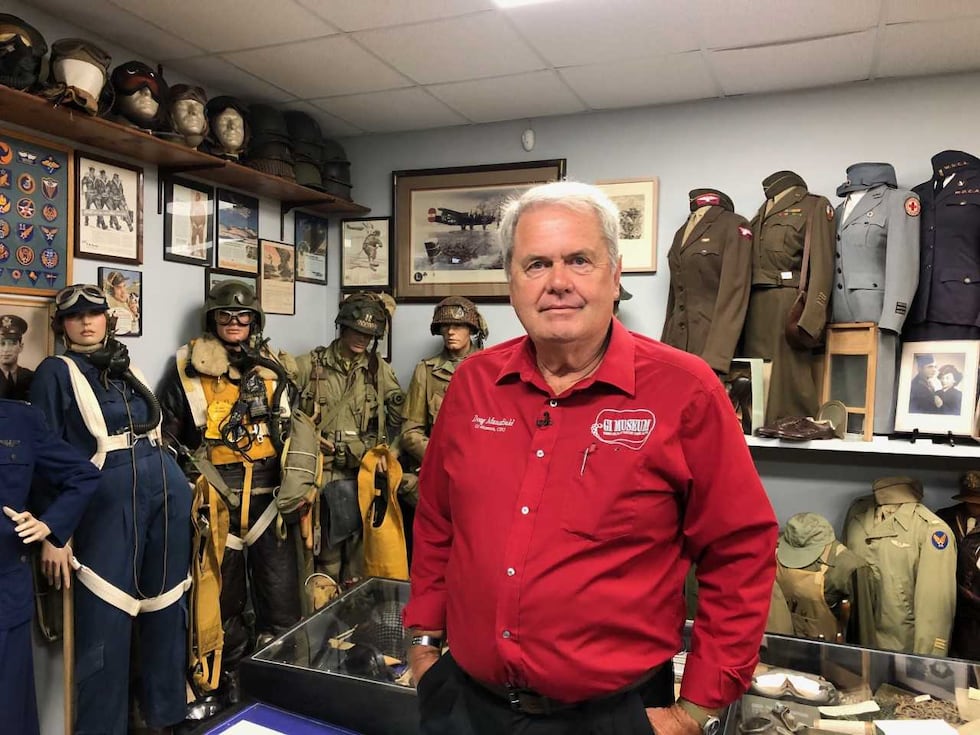 The G.I. Museum stands out like a beacon of hope and honor. Inside, you take a trip back in time. There's a reason this museum was born in August of 2006.
"I got the idea to build this museum because of my upbringing," Mansfield recalled. "My father was in the military, my grandfather was in the military. I had seven uncles in World War II, and i just wanted to pay tribute to what veterans have done through the years so that we may remain free today."
People who visit are stunned by what they see and experience.
"The first reaction is, Oh my God! I had no idea that this was here and that this would look like it does."
Mansfield said veterans who stop by relive days long since passed.
"They tell their grandchildren that are with them, 'Hey, this is the hat that I wore,' or 'This is the uniform that I wore,' or 'This is the helmet that I wore.' 'These are the rations that I ate.'"
The smaller ones hold a special place in Mansfield's heart.
"I love that the children that get an education into what happened in different wars and what people had to do and the sacrifices that were made by the soldiers."
Keeping the museum fresh and vibrant is a top priority.
"We rotate the displays every three to four or five months. So if you come in here this month, in three months, you're going to come back and there's going to be something different on display."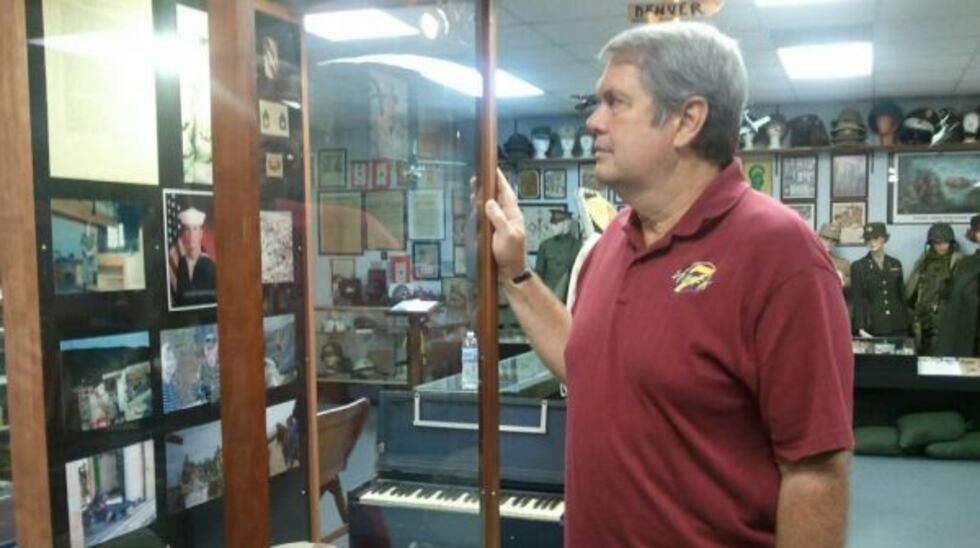 The latest addition to the G.I Museum, and Doug Manfield's pride and joy, is something that dates back to 1968. Something that he has poured his heart and soul into.
"I've got eight years and over 6,000 man hours in the restoration, but it is an iconic symbol. You say Vietnam War, the Huey helicopter always come to mind of the veterans."
Something else comes to mind, the tragic loss of war. The museum pays tribute to Sean Cooley, a coast native who gave his life in the War on Terror.
"We wanted to honor his memory. He's just but one of the many, many soldiers who have lost their lives in service to their country."
And Mansfield's service won't be ending anytime soon.
"My plan is to keep the museum going until such time that I am no longer on the earth. But I have a son, a son who is still serving in the United States Army, and he has a tremendous interest in the museum. And the plans are for him to take over when I'm gone."
That means this iconic treasure will remain proud and strong for decades to come.
In the past 13 years, Mansfield has spent more than $400,000 upgrading the property and adding exhibits. Admission is free, but donations are accepted.
The G.I. museum is open every Wednesday and on the first and third Sundays of every month. It's located off Highway 57 in Gautier, north of Highway 90. Just follow the signs.
You can also learn more about the museum online at http://www.gimuseum.com/
Copyright 2019 WLOX. All rights reserved.