'Coordinator of chaos': Honoring 911 dispatchers and the lifesaving work they do
Updated: Apr. 16, 2019 at 8:24 AM CDT
HARRISON COUNTY, MS (WLOX) - This week is all about honoring the men and women who keep a cool head in the midst of a crisis, helping calm frantic callers while simultaneously directing first responders to get those emergency callers help.
April 14-20 is National Public Safety Telecommunications Week. To honor some of the 911 dispatchers helping keep South Mississippi safe, we visited the dispatch center in Harrison County to get a look at the vital work they are doing to connect our community with fire, medical and law enforcement agencies.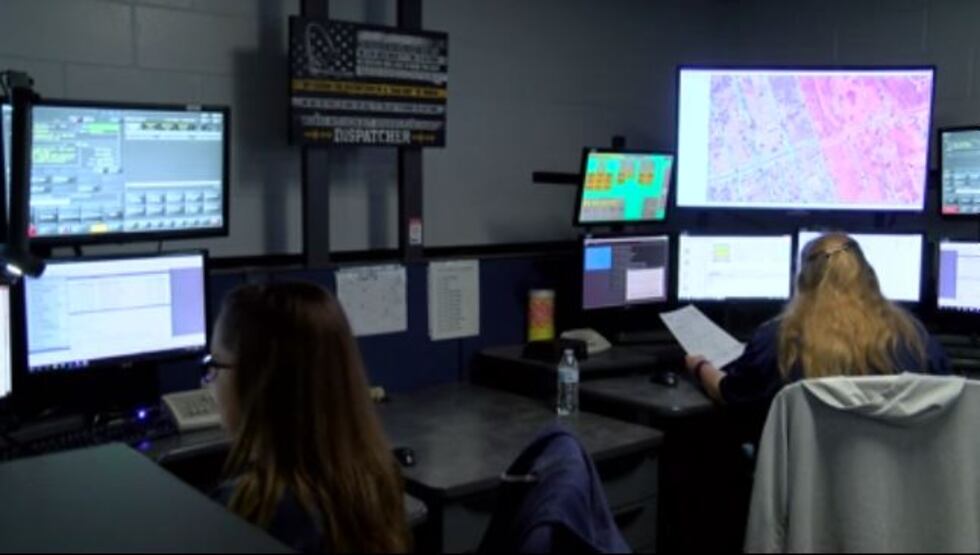 "The best way to describe it would be a coordinator of chaos."
That's how 911 dispatcher Angelyn Skiados describes her job.
Dispatchers aren't just responsible for receiving incoming emergency calls. They also have to prioritize each call based on the nature of the emergency, while also providing instructions on life-saving emergency medical interventions and dispatching the proper emergency personnel. As if this isn't enough, they're also responsible for helping callers remain calm enough to provide the information first responders need to understand the full scope of a situation.
"You're doing multiple things all day long, things that you wouldn't think you would have to do," said dispatcher Kelly Neal. "You're playing basically like a detective, calling places, asking people different things. You're having to call hospitals. Whatever you can do to get the help needed, you do."
It's a tough job but one that leaves a mark on each person who puts on the headset to take those emergency calls.
"It has its ups and downs," said Neal. "It's stressful at times but it's very rewarding, it's fulfilling."
Those rewarding moments are what keep dispatchers going, call after call after call.
"Earlier this morning, we had three babies locked in a car that wasn't running," said Skiados. "Being able to communicate that quickly to an officer and have them respond quickly feels like you drove over there yourself and unlocked that car. Even though we didn't do it, playing the middle man kind of makes you feel like the hero sometimes."
Dispatchers truly are the unseen heroes behind each emergency. Although you may not see their faces and may not even hear the voices of some of them, they are the first ones on the scene, controlling the chaos and navigating responders to make sure help finds its way.
Because of the intense nature of the job, it's not a career that is quickly learned. It takes a year to become fully trained.
While each law enforcement agency trains its own dispatchers, most require someone applying for the job to be at least 21 years old, have a high school diploma or GED, be able to work in a highly stressful environment, and have good problem-solving skills.
For more information on becoming a 911 dispatcher, including more details about the job and its training, click HERE.
Copyright 2019 WLOX. All rights reserved.