Escatawpa residents recall moments twister roared through
Published: Apr. 14, 2019 at 6:36 PM CDT
ESCATAWPA, MS (WLOX) - 2:55 in the morning is a time that many people who live in Escatawpa won't soon forget. That's when an EF-1 tornado ripped through their community Sunday.
Roofs were torn off, piles of wood and debris were scattered and homes were heavily damaged. That's what the twister left behind. It came and went in a flash for Carlos Odom.
"My wife jumped up, and my youngest boy was on the couch asleep, and she ran and grabbed him and ran to the closet and by that time is was over," he said.
Mother Nature's fickleness was on display. Amidst the rubble, a hummingbird feeder stood untouched, but the devastation was real and hard to fathom for David Jackson.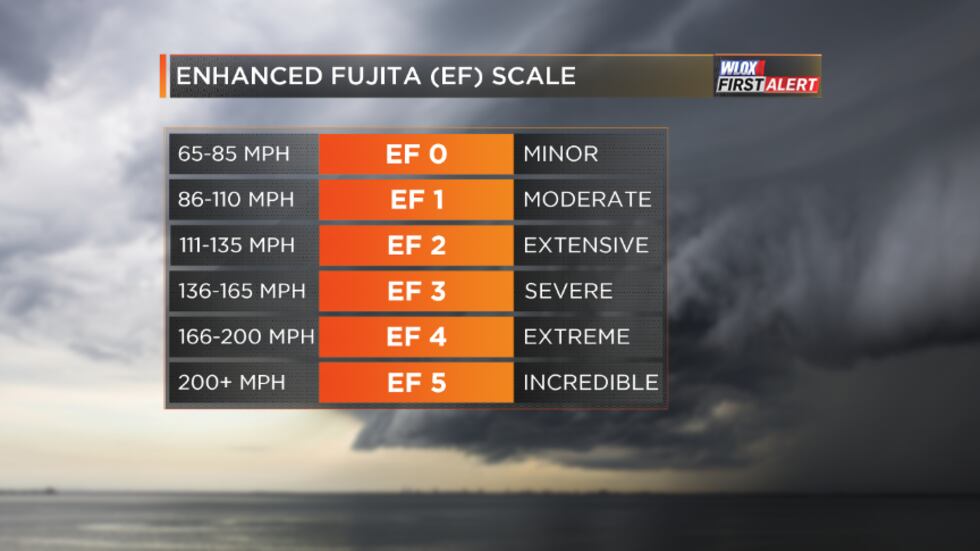 "We had some boathouse damage and just a bunch of damage up under it, some siding, air conditioner, boat turned upside down," Jackson said.
Pieces of metal hung from power lines, but the damaged homes were the main area of concern for Jackson County Office of Emergency Services Director Earl Etheridge.
"We have 16 homes that have varying degrees of damage. It looks like we have about a mile-long damage track. We're in the process of still doing damage assessment," he said.
That assessment was helped with the use of drones, and the damage was not hard to find. A home on Prescott Drive was torn apart. Owner Cindy Willis recalled those terrifying moments.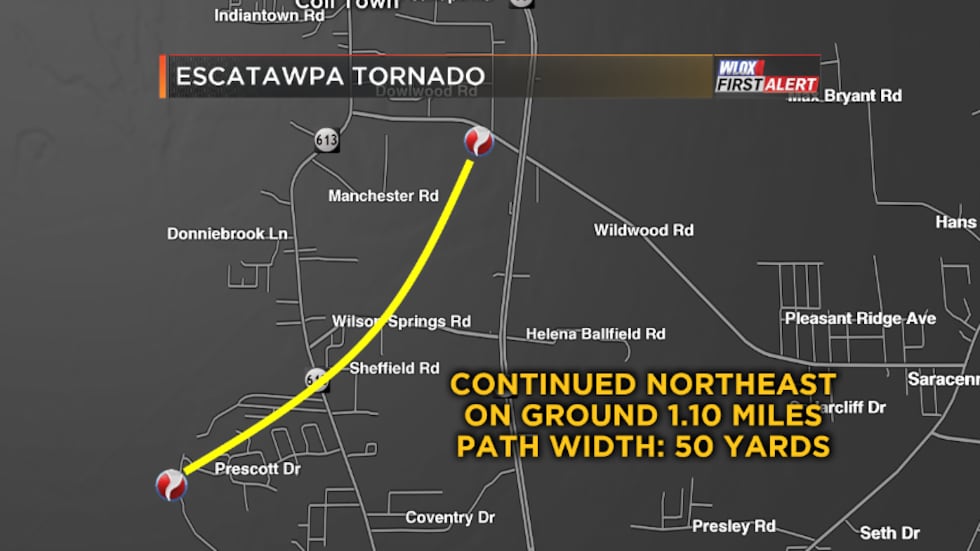 "I woke up to the red alert. It said red alert in your area, so I grabbed pillows and a blanket and my purse and I went and got in the bathtub with my phone and I started praying. Prayed for protection, and I was given that protection because God has always protected me," Willis said.
Despite the harrowing moments in the overnight hours, despite all damage done by the twister in the Escatawpa area, one thing that all the people who live in the area agreed on was this.
"Everybody was safe. Nobody in my family was injured at all," Odom said.
"That was a biggest concern, if anybody was hurt," Jackson agreed.
Nobody was, and with everyone safe, now the cleanup begins.
Etheridge said it may take another day or two before before the final damage assessment is complete.
Copyright 2019 WLOX. All rights reserved.