College students spend spring break holiday helping others
Community Collaborations International helps students give back
Updated: Mar. 20, 2019 at 6:04 PM CDT
BILOXI, MS (WLOX) - Now that spring has officially begun, college students from across the country will start planning their annual pilgrimage to the Gulf Coast area for their holiday fun. This week there are a few students who have chosen, with the help of Community Collaborations International, to spend their time on the Mississippi Gulf Coast, but not to celebrate in the usual way.
Jake Park is usually a mechanical engineering student at Georgia Institute of Technology. This spring break, he has decided to dedicate his free time to working with children at Biloxi's Moore Community House Early Head Start. While working with children is new for him, he gladly accepted the responsibility.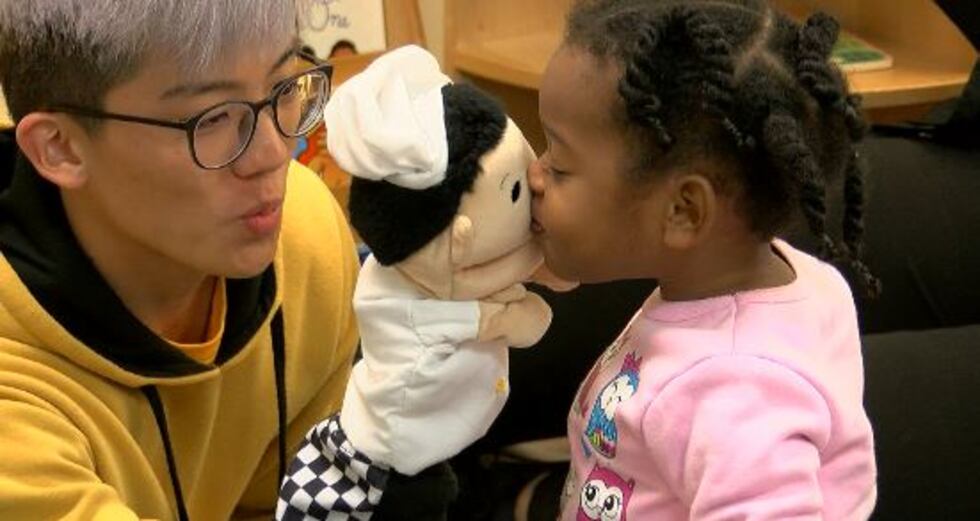 "Personally for me, I know that a lot of times when I'm in school I forget the aspect of service," Park said. "I just wanted to bring that back in and not take a lot of things for granted and just appreciate the smaller things that not a lot of people recognize."
Students from Mount Mercy University in Iowa, Georgia Institute of Technology and the University of Houston-Victoria have decided to donate their spring break holiday time giving to those in need. In addition to helping others, these students are also assisting the state in preserving our wetlands.
The Land Trust for the Mississippi Coastal Plain was the lucky recipient of some much needed tender loving care. Nick Goyette was happy to put the volunteer hours to good use.
"We rely heavily on volunteers to help us take out invasives, establish trails on our more public properties to have it in the highest and best use that we can have," he said.
In lieu of taking time for himself on his final spring break before becoming a college graduate, psychology student David Illingworth said that giving back to the community helps him to grow as a person.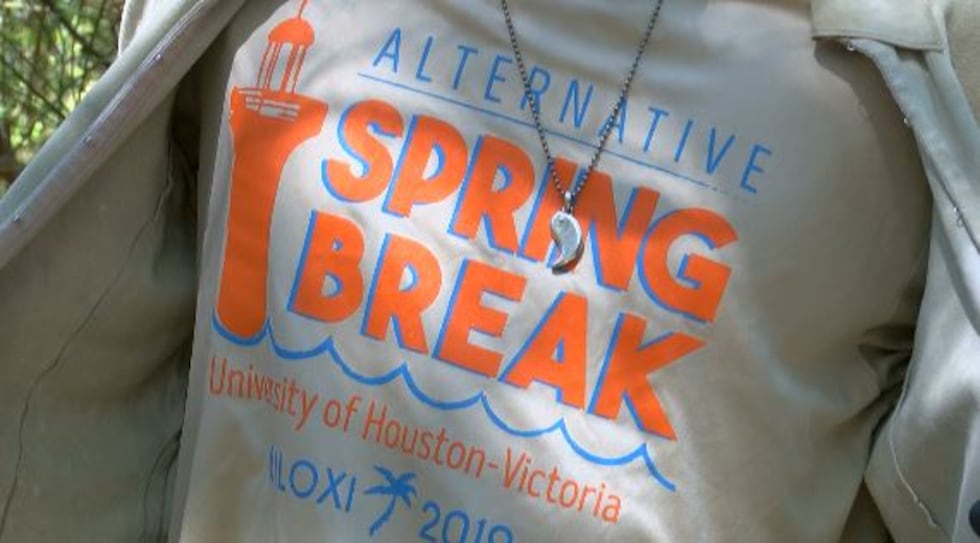 "I also believe that it's just a good way to become a better person, enrich yourself in nature," Illingsworth said. "When you're just helping out and doing something that's a greater cost on you, it's helping you become a better individual and you grow as a person."
So while the allure of white sandy beaches is tempting to some, this outreach experience is one that Mount Mercy University senior Cali Arbuckle will remember for a lifetime.
"Service trips like this give you an opportunity to meet people and talk with them," Arbuckle said. "You get to serve with them. You get to know people like you never have before. Without service trips I wouldn't meet the people in the community and learn to work and serve."
Copyright 2019 WLOX. All rights reserved.