"I'm Mississippi raised and Georgia grown," Stacey Abram's former teacher uses politician's success as lesson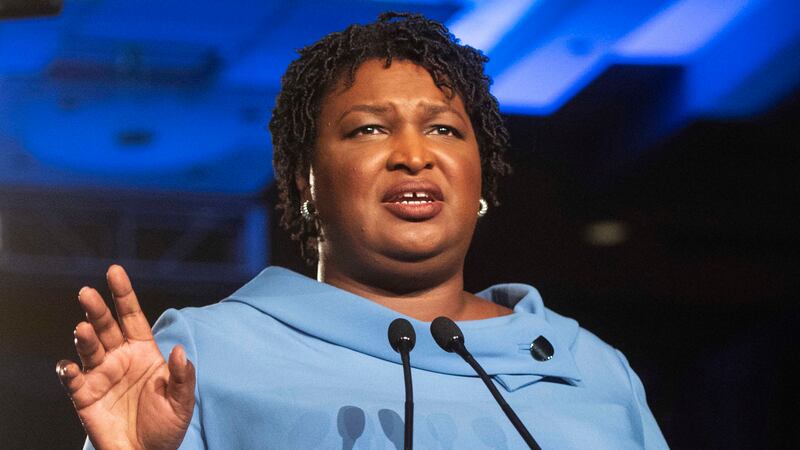 Updated: Feb. 5, 2019 at 6:55 AM CST
GULFPORT, MS (WLOX) - "I'm Mississippi raised and Georgia grown, and what that means is that Mississippi helped shape my values, the values of faith, and family and service," Stacey Abrams said at a Gulfport NAACP banquet in 2018, where she was the keynote speaker.
Mississippi raised she was, attending Gulfport schools as a student.
Stephanie Covington, Abrams' 4th grade teacher at Anniston Elementary School, is proud of what her former student has accomplished.
"We always want what's best for our kids anyway, and we always expect the best of them and want the best of them. But to hear of a student going this far with what she started with, and to go this far in her chosen field and to be this recognized in her chosen... I mean it is amazing. It is a big sense of pride to know that she was able to do that," Covington said.
Yearbook photos showcase her time at Gulfport schools. Abram's was a member of the debate team and of the U.J.O.M.A Club, an organization for the preservation of black culture.
As a teen, the Abrams family moved to Georgia where Stacey recently ran for Governor.
Although she lost that race, many believe her political career is on the rise. Tuesday, she will give rebuttal to President Trump's State of the Union address. Stephanie Covington says she will use this moment as a teachable lesson for her young students.
"A lot of times, especially this age, they don't understand like when you set a goal. It's just kind of unattainable. It's just they don't see that far ahead of time. And to be able to tell them something like this, and show them a picture, and you know to maybe show them a clip from the State of the Union address and let them see that, I think it will let them know that yes you do set goals, and you aim for those goals and you can reach them," teacher Stephanie Covington said.
Copyright 2019 WLOX. All rights reserved.