Striped prison uniforms could be going away in Mississippi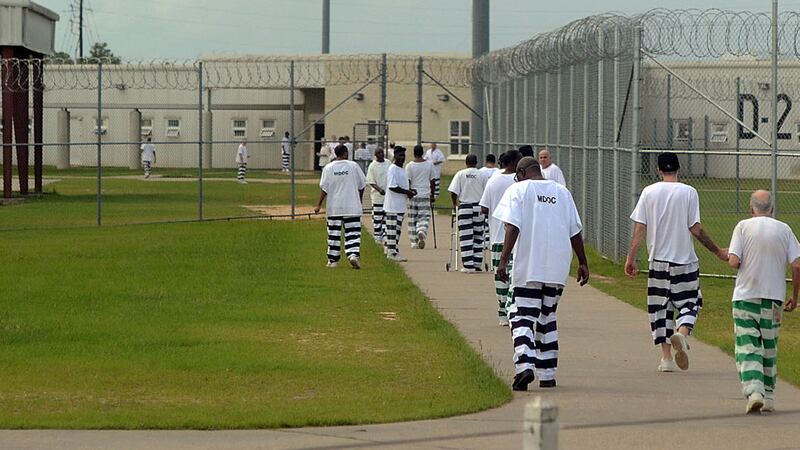 Updated: Jan. 30, 2019 at 7:19 PM CST
JACKSON, Miss. (AP) - Mississippi prisoners could lose their uniforms with horizontal stripes, 25 years after state lawmakers required the clothing with "convict" lettered across the back.
The House Corrections Committee on Wednesday passed House Bill 1287 , which would mandate solid-colored uniforms. It goes to the House for more debate.
Corrections Commissioner Pelicia Hall is pushing the move. She says striped uniforms are outdated and stigmatize prisoners. Hall says the Department of Corrections spends more than $600,000 annually on uniforms, and a onetime changeover would cost about $400,000 more.
The late Mack McInnis, a Lucedale Democrat helped push through the stripes requirement in 1994. McInnis said then that humiliation was the point. "We want a prisoner to look like a prisoner, to smell like a prisoner and taste like a prisoner," McInnis said then.
(Copyright 2019 The Associated Press. All rights reserved. This material may not be published, broadcast, rewritten or redistributed.)