Dolly Should draws hundreds for Dolly Parton look-alike contest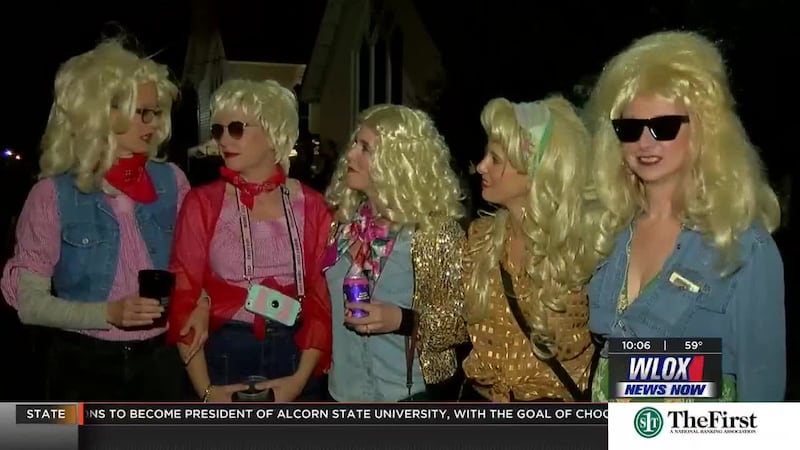 Updated: Jan. 13, 2019 at 2:36 PM CST
BAY ST. LOUIS, MS (WLOX) - If you're a Dolly Parton fan, Bay St. Louis was the place to be Saturday as the city hosted the 4th annual Dolly Should Festival. The festivities had live music, art displays, and even a Dolly Parton look-alike contest.
The Dolly Should event in Bay St. Louis drew Dolly fans from far and wide, including a bachelorette party from New Orleans.
As far as why Dolly is celebrated in the community, it's simple.
"We needed another iconic female who is really good, and Dolly is perfect," said Sandy Maggio, co-owner of Smith and Lens, host of the even. "She's talented and smart and gives back to the community. We're all about this community."
"She appeals to a very wide range of people too, it is amazing," said Ann Madden, Smith and Lens co-owner. "Even people who don't like country music, love Dolly Parton."
The turnout suggested that to be the case, as hundreds turned up for the festival, many of them in order to watch or participate in the look-alike contest.
"This is the fourth year of the Dolly Should, and I've always been a watcher, and this year I am a participant because it is time to be," said Martha Wilson.
Competitors came in all shapes and sizes and even genders.
"The inspiration (to compete) is simply I like to dress up for any and all occasions, and what better occasion is there than Dolly Should in Bay St. Louis?" said Mike Adams.
Copyright 2019 WLOX. All rights reserved.