Beloved Catholic school principal mourned across the Coast
Updated: Jan. 2, 2019 at 6:57 PM CST
BILOXI, MS (WLOX) - The beloved principal of a Coast Catholic school is being mourned by all who knew her.
Sister Mary Jo Mike was principal at Nativity B.V.M. School in Biloxi for 27 years, educating and loving hundreds of children during her long career.
According to Father Dennis Carver, Sister Mary Jo died after a second battle with cancer.
"(She) suffered from cancer about seven years ago, her first round of cancer," said Father Carver. "She was able to defeat it with the help of some marvelous doctors."
Towards the end of 2018, the cancer returned, this time faster and more aggressive than before. Father Carver said he saw Sister Mary Jo just two days before she died.
"Sister Mary Jo kept saying, 'Who would've ever thought, here I was in the school just a few weeks ago and now here I am on my death bed,'" the priest recalled. "Then, she said, 'It's okay.'"
The educator was a nun of the Sisters of St. Francis of Sylvania. According to the order's website, Sister Mary Jo was passionate about volunteering, which is something she began doing early in childhood.
She was recognized as a leader in education with multiple national awards, even getting to take a trip to the Vatican. Everyone who knew her said her students were always her first priority.
"She knew every child in the school and what that child needed," said Nanette Burke, a retired teacher at Nativity who worked closely with Sister Mary Jo for many years.
"She was loved by generations of former students," said Father Carver. "People or children who are now adults who she led and guided 25, 20, 15 years ago would return just to say hello."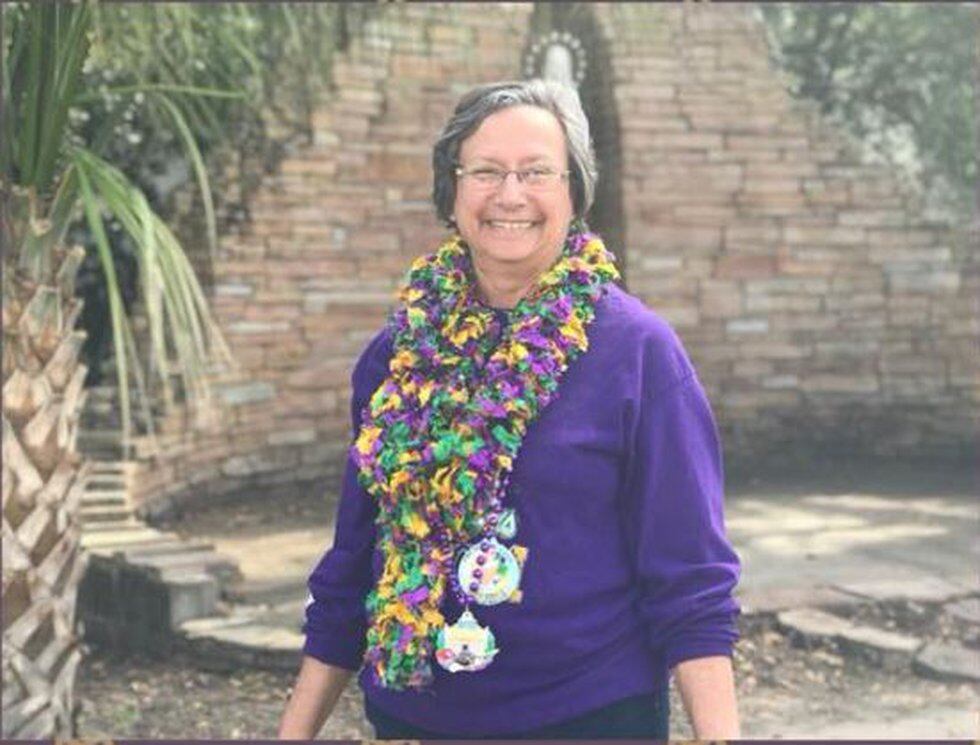 In her biography on the school's website, Sister Mary Jo said the following about the elementary school:
"I believe that what makes Nativity B.V.M. School so special is the family atmosphere that we encourage and experience each day. Our pastor, faculty and staff work together with the parents and families to respond to the needs of each child in the best way possible. Older children look out for younger children and see this as both a privilege and a responsibility. At Nativity, we believe in educating the whole child…mind, body and spirit."
One other thing Sister Mary Jo will be fondly remembered for his her love of the Minnesota Vikings. An avid fan, the principal was often seen wearing her purple and gold attire during football season. It was just one thing in a countless list of qualities that endeared her to others.
"I wouldn't say Sister was an obnoxious Viking fan, but.. yeah I would," said Burke, recalling her friend fondly.
"She loved the Minnesota Vikings and she also loved the New Orleans Saints," said Father Carver. "So as an exit hymn, at the end of the funeral, we're going to sing 'When the Saints Come Marching In.' That's perfect for Sister Mary Jo."
Remembered for so many of her loving qualities, Father Carver said he wants everyone who knew her to be at peace knowing that the beloved sister is with Jesus.
"There's no doubt in my mind that Sister Mary Jo is now in the splendor of God's wonderful kingdom."
It's a comfort that is helping many grieving people. Dozens took to Facebook Wednesday morning to leave their memories and condolences for Sister Mary Jo.
Aside from helping shape young minds, Sister Mary Jo was called to care for the poor, often encouraging the families of her students to donate food and serve meals at Loaves and Fishes.
According to Catholic Diocese of Biloxi superintendent Rhonda Clark, Susie Bass will fill in as interim school principal until a permanent principal is found. Bass is a retired Catholic school principal for the Biloxi diocese, said Clark.
Visitation for Sister Mary Jo will be Thursday, Jan. 3, from 6-9 p.m. at Nativity B.V.M. Cathedral, located at 870 Howard Avenue in Biloxi. The funeral will be Friday, Jan. 4, at 10 a.m. also at Nativity B.V.M Cathedral.
Copyright 2019 WLOX. All rights reserved.