Oyster season may end on sour note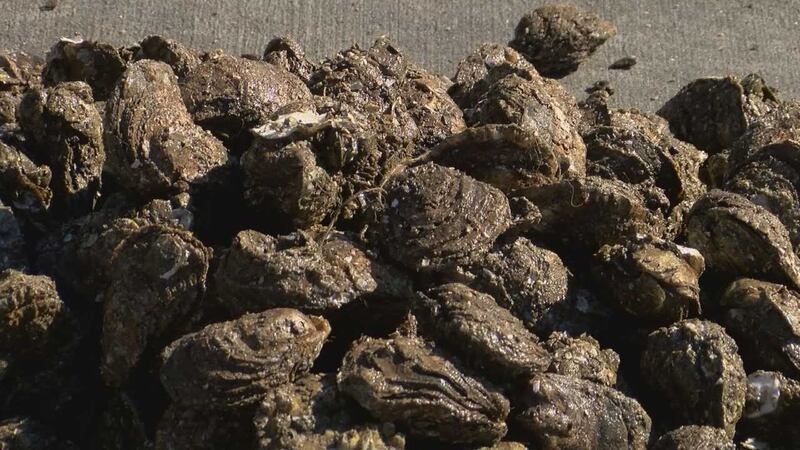 Updated: Dec. 3, 2018 at 2:16 PM CST
PASS CHRISTIAN, MS (WLOX) - This year's oyster season is coming to a close, ending just as quickly as it began.
There's now just two days left for oystermen to get out on the waters during the seven day window, but aside from the short season, there hasn't been much to harvest.
If you ask dock farmer Keith Lassabe, he'll tell you this year's oysters taste great.
"The oysters are very nice and fat. They're salty," he said.
But, the problem is there's just not enough of them. A semi truck for Pass Purchasing Seafood was fairly empty of Mississippi oysters on Monday.
"We don't have a 64th. We normally unload 200-300 sacks a day, and like, every day now we're getting like 25 or 30," said Lassabe.
The low yield is just part of the problem for oystermen this season. It was originally set to open in early November but too much rain delayed it. The season finally opened last week, but only for seven days.
Lasabbe said as a former fisherman himself, he knows how badly that's hurting their pockets.
"The fishermen are having a hard time right now," he said.
"It takes a toll on them. I'm telling you," he said.
And it's having a ripple effect on the rest of those in the maritime industry.
"It's pretty bad because we have to go elsewhere to get the product, which costs him more money to go elsewhere to get it. So, it's more overhead, which brings prices up for the meat. So, it hurts everybody, not just him. It hurts everybody," said Lassabe.
That's the situation at Crystal Seas Seafood. Managers say they're having to get oysters from other locations like Louisiana and Texas.
"Just because of the lack of oysters in Mississippi and unpredictability of the season, we've had to make sure we can secure oysters from other locations," said manager Jennifer Jenkins.
She says they would love to rely on Mississippi oysters for business, but that's just not possible.
"There's no way we would survive," she said.
And with just two days left of the season, it doesn't look like things will get any better this year.
"On a scale, I guess of 1 to 10, how is this oyster season looking with it only lasting 7 days?" WLOX News reporter Desirae Duncan asked Lassabe.
"One," he answered.
A bitter reality that's tough to swallow.
"Something's got to be done," Lassabe said.
The last day of the oyster season is Wednesday.
Copyright 2018 WLOX. All rights reserved.