100th anniversary of Armistice Day remembered in Gulfport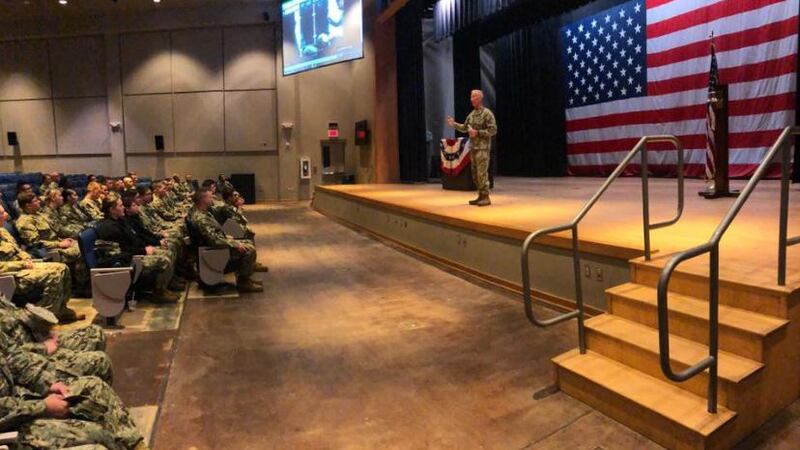 Updated: Nov. 13, 2018 at 4:26 PM CST
GULFPORT, MS (WLOX) - A ceremony on the Coast was used to shed light on a monumental day in world history 100 years ago. Those holding this ceremony at the Naval Construction Battalion Center wanted to make sure to keep the memory of the event alive, even a century removed from it.
November 11 1918, Armistice Day, signaled the end of the first World War.
"It's often referred to as the forgotten war because it was so long ago and because the death toll was so staggering in Europe and relatively didn't seem as high in the United States," said Captain Bill Whitmire, Commanding Officer at the Seabee base.
According to Whitmire, many people may not realize the significance of the casualties during World War I. More than two million American soldiers were sent to aid in the fight. 116,000 of those died.
"That's more than Korea, Vietnam, Afghanistan, and Iraq combined," said Whitmire.
Their memories were honored with the ringing of a bell 21 times. Those at the ceremony knew the importance of remembering such a challenging chapter in America's past. .
"It's just the history and the heritage. It's where we came from and where we're going in the future," said Seabee, Tabitha Wright.
Captain Whitmire was glad to help keep that legacy alive.
"Today was all about not letting that fade into obscurity," said Whitmire. He hoped that those who sacrificed everything would be remembered for generations.
Copyright 2018 WLOX. All rights reserved.