JROTC serves breakfast to veterans at Ocean Springs High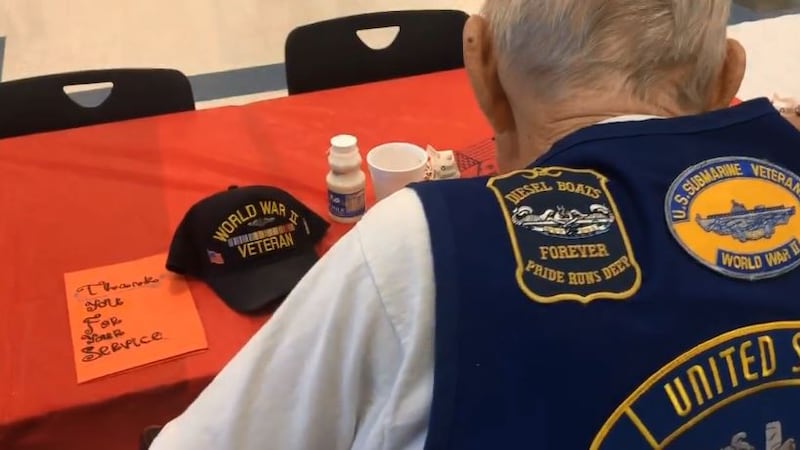 Published: Nov. 7, 2018 at 10:45 AM CST
OCEAN SPRINGS, MS (WLOX) - Veterans across South Mississippi are getting special treatment this week as Veterans Day approaches. At Ocean Springs High, students thanked servicemen and women a few days early.
The school held its 11th annual Veterans Appreciation Breakfast Wednesday morning to show their thanks for the men and women who have served our country. The high school's huge JROTC, which has more than 180 cadets, hosted the event, serving breakfast to their honored guests.
This event has become a staple in the community. And if you ask the battalion commander, Joseph Gallo, it takes plenty of prep to get the event going.
"So we've been doing this annually just right before Veterans Day," said Gallo. "It takes probably two weeks of planning just getting all of the posters, getting the word out, putting it out in the media. Also, you have to do a lot of planning for the speakers because it's all cadet-led."
There were guests at the breakfast from all branches of the military and from many different conflicts including World War II. The students help special presentations for the veterans throughout the morning to make sure they knew how much they were appreciated.
Copyright 2018 WLOX. All rights reserved.