A cure for MSD is closer than ever, and you can help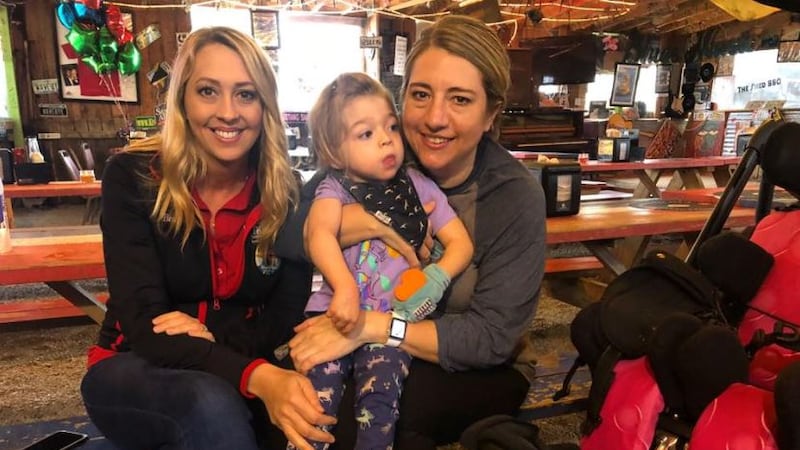 Updated: Oct. 25, 2018 at 4:25 PM CDT
SOUTH MISSISSIPPI (WLOX) - The fight to find a cure for a rare disease is getting closer to the finish line, and it's all stemming from one family in South Mississippi.
After a successful meeting with the Food and Drug Administration, clinical trials are another step toward reality for a cure to the rare disease that's stealing Amber Olsen's daughter, Willow, away a day at a time. Now, all that's left is finding the $3 million to start clinical trials for a possible cure to Multiple Sulfatase Dificiency (MSD).
A big chunk of that lofty goal is now within reach.
"We just heard news that there's a major donor that has agreed to contribute 1.6 million, so paying for the entire manufacturing of the virus vector, which is huge," Olsen said.
Olsen and her team must raise the first $1 million to make this donation happen. Brooke Lewis at The Shed BBQ & Blues Joint is hoping to help with that. She was asked to enter a video contest for Cowboy Charcoal called #QueWithaPurpose.
"The winner, whoever has the most likes on their video, Cowboy charcoal will donate $5,000 to their charity of choice," Lewis said.
Her charity of choice is Cure MSD. She will also enter another level of competition for a chance at $10,000 for the charity. Lewis said after meeting Amber and her family, she wanted to jump at the chance to help.
"To see Amber's reaction of we're going to make this happen, we're going to find a cure, we're going to save Willow, we're going to save all of the other children," Lewis said, "and she's putting these things into place, and they're becoming factual and these things that she was told weren't going to happen, she has made happen. She is making it happen literally as we stand here today."
If you ask Amber, however, she believes she's just a part of the process.
"This isn't me; this is her, and all the people that support us and God. I'm just the instrument trying to pull everything together," she said.
Pulling that much together could have a bigger impact than she could ever imagine, helping countless children fight this rare disease in the future.
"This is huge and it's so inspirational. She's truly just a hero," Lewis said.
You can like Brooke's video with Willow right now here.
And you can like the Cure MSD Facebook page to stay up to date here.
Copyright 2018 WLOX. All rights reserved.