One Coast makes first trip to Florida to offer relief after Hurricane Michael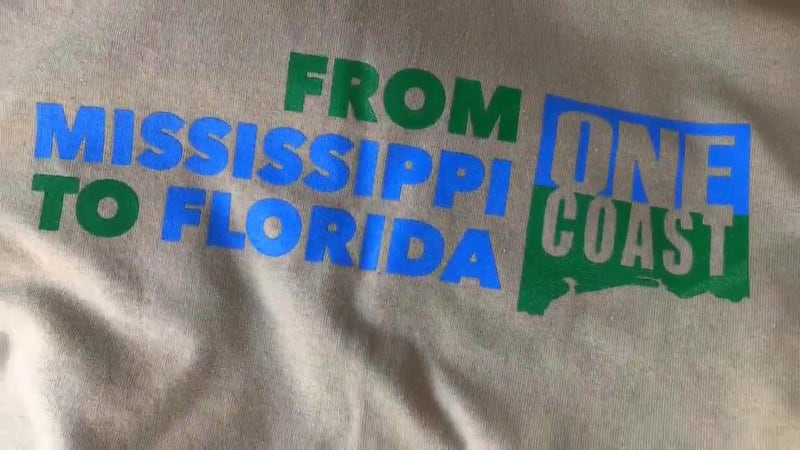 Updated: Oct. 22, 2018 at 11:51 AM CDT
GULFPORT, MS (WLOX) - A huge relief group from cities across South Mississippi left Monday morning heading to Florida. The caravan left from Gulfport sending help and supplies to those affected by Hurricane Michael.
The plan for the One Coast group is to spend Monday setting up camp and figuring out where they can best be utilized. On Tuesday, boots will hit the ground as volunteers assess the situation and dive into helping out.
WLOX's own Jonathan Brannan is with the One Coast volunteers group from the Coast and will continue to bring us updates on the work they are doing.
City and county officials, along with police and fire chiefs, from all across the Gulf Coast gathered last week to announce the massive relief effort. Part of that effort is the recently-formed Harrison County Hurricane Task Force. That group of volunteers are leading the effort to collect and transport supplies to the most hard-hit areas in Florida.
While this week's trip is the first visit to the storm-damaged state, the task force will continue to travel to Florida over the next month delivering supplies to victims and first responders.
City and county officials are ow asking for residents to help out if they are able. Donations will continue to be collected until the immediate need is met.
Items can be donated at any fire department in Harrison County, which includes departments outside city limits, as well as those located in Biloxi, D'Iberville, Gulfport, Long Beach, and Pass Christian. Long Beach and Pass Christian police departments will also serve as drop-off sites.
Specific items that are being requested include:
Gift cards (Walmart, Visa, Home Depot, Lowes)

Tire repair kits, Fix-a-Flat

Bottled Water, Gatorade, Pedialyte, flavor packs for waters

Lighter and matches

Batteries and flashlights

Phone and car chargers for iPhone and Android

Power strips

Hair clippers

Baby wipes/diapers/toiletries

Bug spray

Cleaning supplies

First aid supplies, including Advil, Aleve, Tylenol
Clothing items are not being accepted at any location at this time. For questions about the One Coast relief effort, contact Chris Vignes with the City of Gulfport at 228-234-8590 or Jenny Levens with the City of Long Beach at 228-861-3707.
For a list of other groups who are collecting hurricane relief supplies across the Coast, click HERE.
Copyright 2018 WLOX. All rights reserved.