Former 3 Doors Down bassist to serve 'maximum penalty' for what was found in his home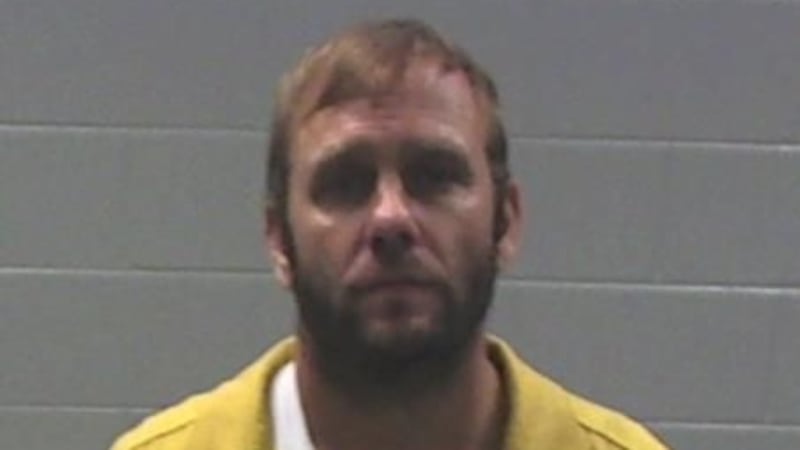 Updated: Oct. 11, 2018 at 2:59 PM CDT
JACKSON COUNTY, MS (WLOX) - Former 3 Doors Down bassist Robert Todd Harrell was sentenced to serve 10 years in custody after his June 2018 arrest.
Judge Robert Krebs sentenced Harrell to serve the maximum penalty in the custody of the Mississippi Department of Corrections after pleading guilty to one county of possession of a firearm by a convicted felon.
Authorities responded to Harrell's home after an alarm went off in June earlier this year. When they arrived, Harrell's wife told deputies they had got into an argument that turned physical. While deputies were talking to the couple, they noticed guns and drugs in the home. The sheriff's department got a search warrant and Harrell was taken into custody.
Sheriff Mike Ezell said Harrell is also being held on a probation violation out of Tennessee. That's where Harrell was convicted in 2015 after a man died in a 2013 crash caused by Harrell, who was found to have alprazolam and oxycodone in his system at the time of the accident.
While out on bond for those charges in 2014, Harrell got another DUI, this time in D'Iberville, after officers said they found him slumped over the steering wheel of his vehicle. That's when his bandmates in 3 Doors Down decided to cut ties, kicking him out of the band.
Harrell was sentenced to two years in prison for vehicular manslaughter and the drug charges related to that incident. With time off for good behavior, he served around one year behind bars and was ordered to six years of probation.
Harrell was also ordered to pay $1,000 fine, all costs of court and $100 assessment to the crime victim's compensation fund.
3 Doors Down formed in 1996 in the small Jackson County community of Escatawpa. They rose to fame in 1999 with the release of their single "Kryptonite." The band's debut album The Better Lifewould end up going platinum six times in the United States. They would continue to put out six more award-winning albums after that.
The band, including original members Brad Arnold and Chris Henderson, continue to tour and perform across the country.
Copyright 2018 WLOX. All rights reserved.