Quarterback brings talent and determination into classroom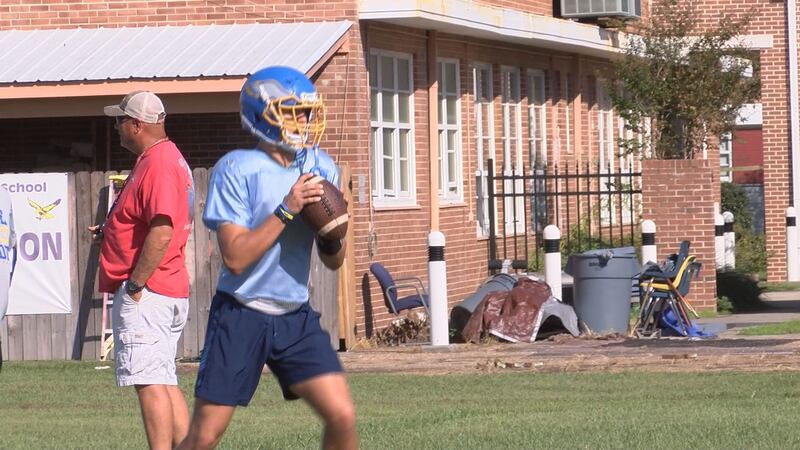 Updated: Oct. 10, 2018 at 1:16 PM CDT
PASCAGOULA, MS (WLOX) - Even though this is Jake Galle's first full year at Resurrection Catholic High School, it didn't take him long to fit right in on the football team, or in class.
This senior has been playing football all of his life and because of a family move, will spend his last year of high school in Pascagoula, and he's loving it.
"Just to be in the situation where it really feels like a family, especially with the faith background. I wouldn't want to be anywhere else," said Galle.
He immediately felt welcome on the field after earning his spot as quarterback. But, he didn't leave his talent and ability on the gridiron. Jake is also involved in the school's ministry efforts and excelling on the academic side of things. With a 29 on his ACT, his options after high school are wide open.
He knows that there's plenty of pressure that comes with being successful at this level.
"I try my best to be a role model around here. Being a senior and all, with the younger kids. It's something I strive to do," he said.
Many of the lessons he learns about character come from the football field.
"Everyday Coach Sisson gets us in the mindset that we have to get better at what we do. That's playing Resurrection football. So I feel like the team goes out there confident in that this is what we have to do to be who we want to be," said Galle.
Coach Scott Sisson said an impact has already been made on the players.
"On the field, he's always positive. That's the biggest thing I can say about Jake," he said, "The quarterback has to be a leader. They direct the offense. And he does a great job leading."
That leadership will help Galle stay ahead of the game in his future pursuits.
Galle plans to attend Millsaps on a football scholarship and pursue a degree in psychology.
Copyright 2018 WLOX. All rights reserved.