U.S. Secretary of Education Betsy DeVos visits Mississippi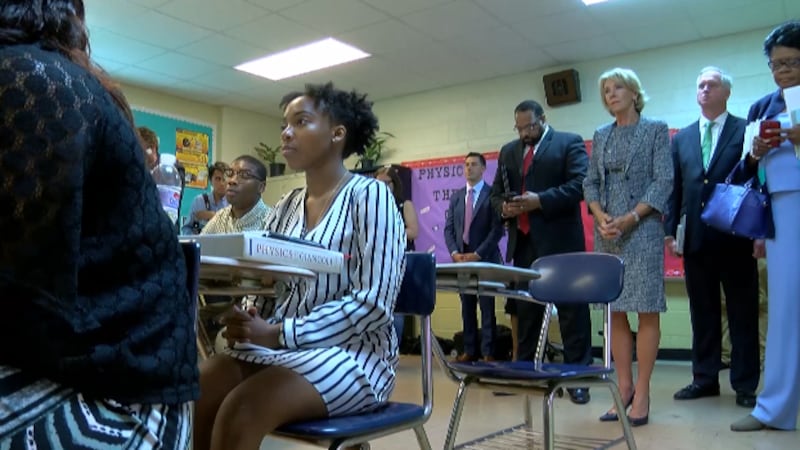 Updated: Oct. 4, 2018 at 11:19 PM CDT
JACKSON, MS (WLBT) - U.S. Secretary of Education Betsy DeVos visited Mississippi Thursday as part of her "Rethink School" tour. She was learning about a program that provides high school students better access to advanced placement courses. Schools in rural Mississippi face many challenges. But access sums much of that up.
Holmes County Consolidated School District students are now connecting to more resources than the district alone can provide. An AP Physics class isn't just normal classroom work. Video chat tutoring and online lessons from elite teachers around the country are used as supplements.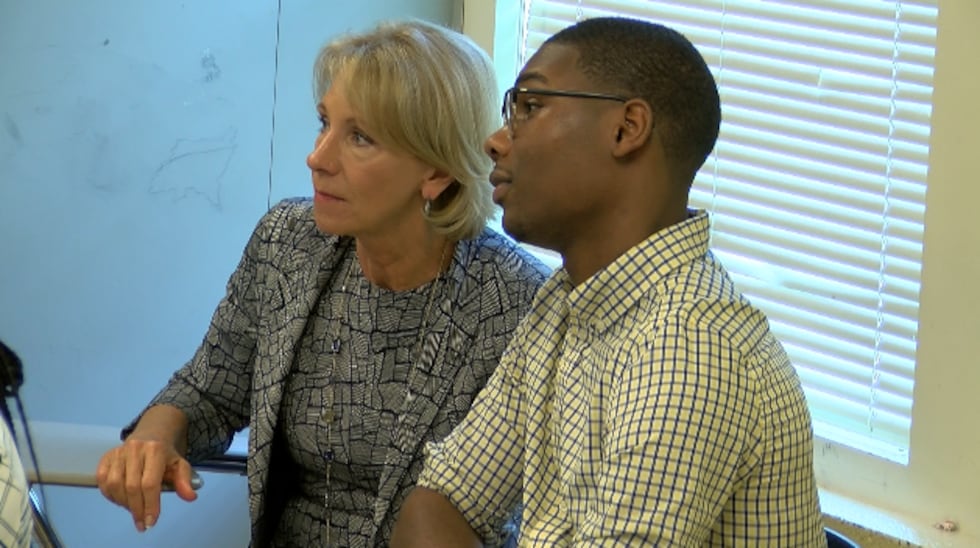 But realistically, that format isn't possible statewide.
"We need to be able to provide those kids high speed internet broadband services, so we can deliver this," said Scott County Superintendent Dr. Tony McGee.
"I think that is continuing to improve but having that capability for students in the long term, certainly has to be a part of the equation and I know the FCC is moving as quickly as it can with fulfilling that goal," noted DeVos.
But most of Education Secretary Betsy DeVos's answers to the state's challenges turned to rethinking the status quo.
"Continuing to encourage Mississippi as a state to take the opportunity it has to address things in new ways and to think creatively and outside the box on how to address some of these intransigent issues that have been the reality,"explained DeVos.
Still, thinking outside the box isn't always possible when some schools are struggling just to have a teacher in the classroom.
"Secretary, this year alone we have 63 vacant positions filled by substitute teachers," described Holmes County Consolidated School District Superintendent Dr. James Henderson.
To that, DeVos says she'd like teachers to have more autonomy in the classroom and opportunities to advance professionally.
For those who don't have the teachers or resources, the hope is that the AP access model can fill in some gaps.
Copyright 2018 WLBT. All rights reserved.