Inside the multi million dollar auto auction at Cruisin' the Coast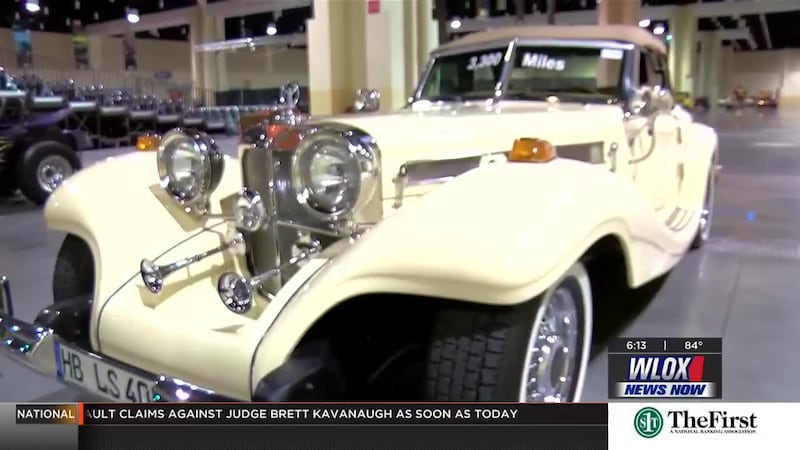 Published: Oct. 3, 2018 at 9:34 PM CDT
BILOXI, MS (WLOX) - Some of the most expensive cars on the coast this week will go up for auction at a special event inside the Coast Coliseum Convention Center.
Car auctions have become extremely popular with a variety of shows all over cable television. And the Vicari auction has become a multi million dollar event.
"We're going to have 400 cars here and if it's anything like last year, it'll more than $6 million," said Pete Vicari.
The cars are ready to roll down the red carpet as the on-stage auctioneer takes bids from the audience. The cars up for sale in Biloxi were featured on the Vicari Auction website so many buyers arrive on the coast with a precise idea of what they're looking for. That's how the car collector game is played.
"As a collector, you're always chasing that one car," Vicari explained. "I watch auctions all over the country and when I see what I want, it's on. I'm going to go there and I'm going to buy that car. It's the excitement when you get it, the chase."
People come in from miles around to buy or sell. Many of the people looking to buy are experienced. Others might be attending their first auction.
Pete Vicari says it can be intimidating, but the goal is to make people comfortable with the bidding process, because it can get pretty tense if a bidding war breaks out. Vicari tells people cooler heads prevail and his staff works with nervous buyers to avoid the intimidation factor.
"We try to help people. When they come here, we have a lot of people it's their first time. They say, 'I've never been to a sale. How do you do this?' I walk them through it. I sit them down and talk to them and explain what it's all about," Vicari said.
The auction is a three-day event that runs from 9am to 5pm Thursday through Saturday in the Convention Center.
Copyright 2018 WLOX. All rights reserved.