How these Cruisers turned into Coasties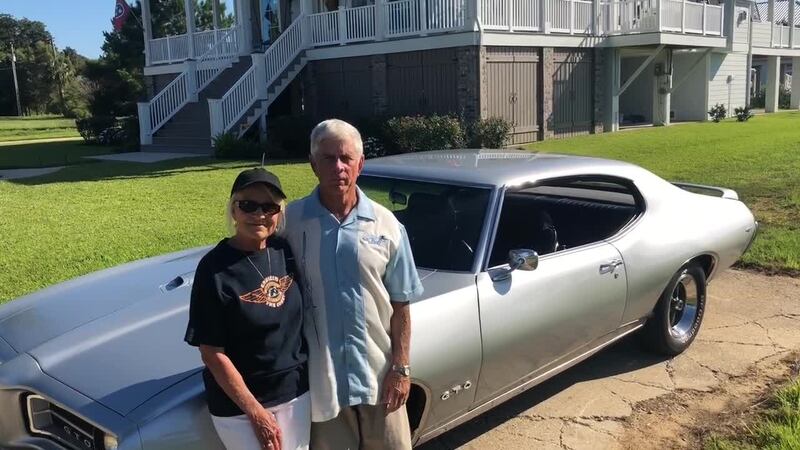 Updated: Oct. 2, 2018 at 11:53 AM CDT
PASS CHRISTIAN, MS (WLOX) - We all know how big of an impact the week of Cruisin' the Coast has in South Mississippi. But,that impact may last longer than we think.
Just steps from the beach in Pass Christian sits a beautiful house overlooking the sound. It belongs to Mike and Brenda Wilburn. It's safe to say, it wouldn't be here if it weren't for Cruisin' the Coast.
The Wilburns started coming to Cruisin' ten years ago, and when it was time to retire they had a plan.
"So we decided that we wanted to move somewhere else and we just had fallen in love with the area and we just said, let's go to the coast," said Brenda.
The weeklong event drew them to South Mississippi from their hometown in Tennessee.
"For me as a car person, I thought I was in heaven because of all the shows and events they have even throughout the year. They're very organized down here," said Mike.
The couple said the way Cruisin' is laid out is ideal showcasing each city along the coast.
"That's why you have a car. You want to drive it around, so it's nice having different venues verses just going to one location," said Brenda.
And speaking of the car, Mike and Brenda's '69 GTO is the featured Cruisin' vehicle at their residence. It's named the Silver Bullet. And yeah, there's a story there too.
"We actually met in a GTO, same year, not the same car," said Mike.
According to Mike, he always wanted to find another GTO someday to recreate their dating days. And that's exactly what he did, but he kept the purchase under wraps for a bit.
"I kept it somewhere for two or three weeks and was upgrading it and doing some things and then I drove it home," said Mike.
Brenda remembered the day Mike showed up with the car, "I looked up, and he's pulling into the driveway just grinning from ear to ear and I thought well it's somebody else's and he brought it home to show it to me. And he goes, no it's yours, it's yours. I was like, yeah right, it's mine," said Brenda.
But Mike had a plan to get Brenda on his side.
"Guys, the way you do that to ease things a little bit, I told her the title was in her name," said Mike with a smirk.
Now, Mike and Brenda both get to cruise all year round, and they say they wouldn't trade it for anything. They say they've met a handful of other couples who have built houses on the Mississippi Gulf Coast after visiting for Cruisin'.
Copyright 2018 WLOX. All rights reserved.