Former DMR exec. to be released from jail; no more time to serve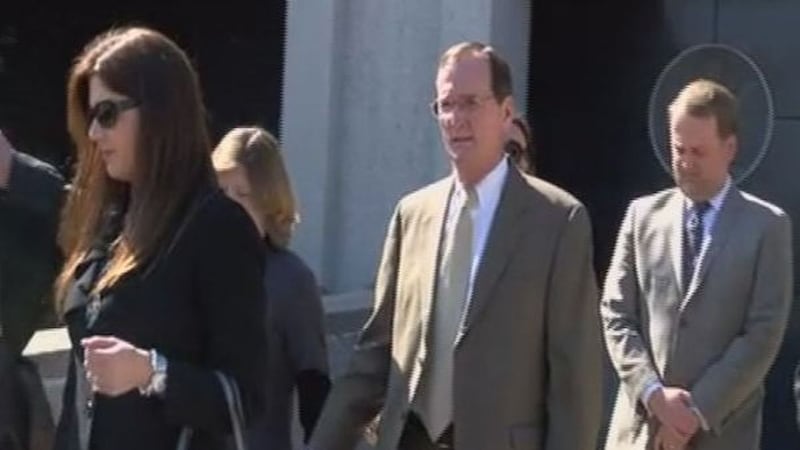 Updated: Oct. 1, 2018 at 4:18 PM CDT
BILOXI, MS (WLOX) - Dr. Bill Walker will now have to refinance or sell his home to make up for $35,000 he owes the court. Walker failed to pay $5,000 a month in restitution amounting to the $35,000.
"I expect the parties to comply," said Judge Keith Starett.
Dr. Bill Walker appeared in court Monday afternoon for his second sentencing after he was ordered back to jail for not paying fines on his initial sentencing.
However, Walker will be released from federal custody. A judge sentenced the 13 days he spent in custody after he was ordered back to jail as time already served.
"Walker had breached the trust of the court, but it's time served," said Judge Starett.
Dr. Walker has 60 days to repay the $35,000 based on the judge's ruling. Walker wrote a check out for $5,000 today.
"I will make this right," said Walker.
The Walkers' monthly income according to the financial records is $16,000, and monthly expenses rest at about $16,500. Some of the monthly expenses that Bill Walker has reported include $400 a month for maid service, about $200 a month for lawn care service, as well as almost $2000 on car payments, including the payment on a 2017 Mercedes.
Walker pleaded guilty to a fraud conspiracy charge after an investigation into corrupt activity was conducted at the Department of Marine Resources in 2014. He was sentenced to the maximum five years in prison and ordered to pay $572,000 in restitution and a $125,000 fine. He still owes $597,000 in total.
He spent three of those five years behind bars before being placed on supervised release in November 2017.
Prosecutors report Walker failed to pay the full amount he owes, which is why he is being ordered back to prison.
Before sentencing, the judge said that he may be more lenient if Walker shows some compliance and proceeds in making payments towards his remaining fines and restitution.
Copyright 2018 WLOX. All rights reserved.