Port Bienville improvements underway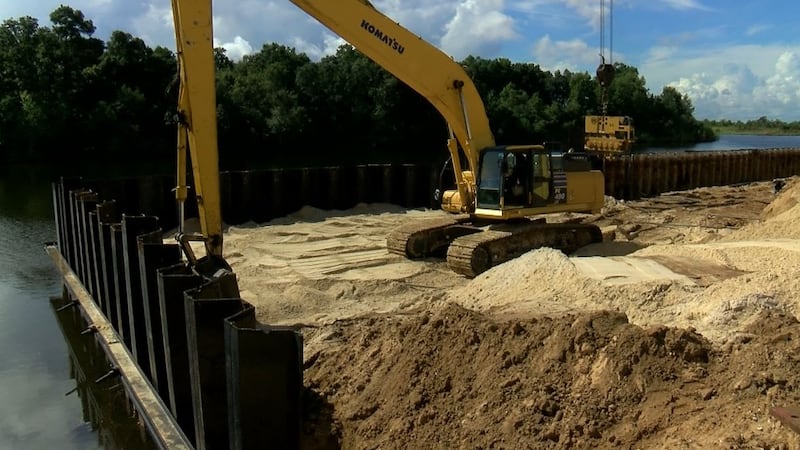 Updated: Sep. 24, 2018 at 3:06 PM CDT
HANCOCK COUNTY, MS (WLOX) - Big improvements are underway at some of Hancock County's industrial sites. Leaders in the county are hoping this gets them back to pre-Katrina business levels.
The sound of machinery fills a bustling construction site at the mouth of Port Bienville. This industrial area in Hancock County was in need of a serious overhaul after Hurricane Katrina left it in disarray.
This new energy is a welcomed sight for Hancock County Port and Harbor Commission CEO Bill Cork. "Port Bienville is humming. We're moving through a lot of material," said Cork.
This is all thanks to a nine million dollars Katrina Community Development Block Grant. The work includes bulkhead replacement, dredging, and other improvements. Cork said these improvements are making the port more attractive.
The railroads are at capacity, and the port is full with 16 tenants doing business there, and that's not all. "Almost all of our tenants have expansion plans and we've got to grow to keep up with that," said Cork.
This project is the last piece of the puzzle to repair the port after Hurricane Katrina damaged so much of it, according to Cork. He said the company that did call this particular location home has moved to another state. "We will actually operate the dock and take care of the logistics needs for the customers that may need it," said Cork.
It sounds like those customers may be there, and the Hancock County Board of Supervisors is hoping even more customers will be coming. "It makes us competitive, but more importantly it gives us the ability to try to compete on a regional scale within our economy and what we're trying to grow here in Hancock County and on the coast as a whole," said board president Blaine LaFontaine.
Cork said the port is also working on building another eight million dollar dock on property after this project is complete. Work on the current project is expected to wrap up by the end of the year.
Copyright 2018 WLOX. All rights reserved.