South Mississippians ready to provide relief to storm victims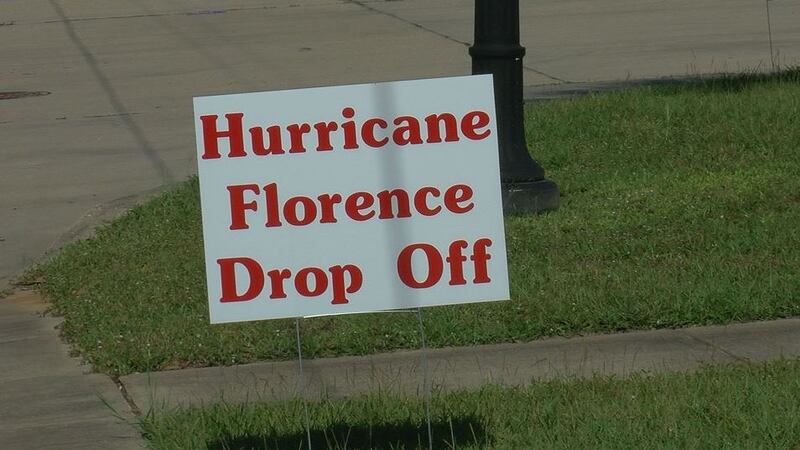 Updated: Sep. 13, 2018 at 3:11 PM CDT
SOUTH MISSISSIPPI (WLOX) - When disaster strikes, south Mississippians step up. That's the case as Hurricane Florence rushes ashore on the East Coast.
"We got all our trucks ready to go with material and things to restore the power with," said Brent Ladner, a lineman with Mississippi Power. The electric company sent 90 employees from the coast, Hattiesburg, and Meridian. towards the anticipated impact areas of the storm.
They're hoping to help restore any power loss as quickly as possible. Other people along the coast are preparing to send relief supplies to those in need. Bay St. Louis is accepting donations at the fire department, and so is Long Beach.
"This is a city-wide effort. Fire, police, administration, now it looks like we've got the schools involved," said Long Beach Fire Chief Mike Brown.
According to Brown, the efforts in his city have been encouraging.
"What really makes you feel good is the amount of people in our city and the ones around us that just pour their hearts out," he said.
Douglas and his wife Barbara dropped off supplies as soon as they heard about the drive.
"Obviously they're going to need a lot of stuff. We tried to get things that not a lot of people would think of getting like gloves and masks," said Barbara.
Douglas agreed, "It's important to realize that they're going to need all kinds of cleaning supplies."
In addition to cleaning supplies, other acceptable donations include water and gift cards. These donations will be shipped to areas in need after the storm.
Copyright 2018 WLOX. All rights reserved.