Vandals spotted recently in vacant buildings that burned Tuesday in Moss Point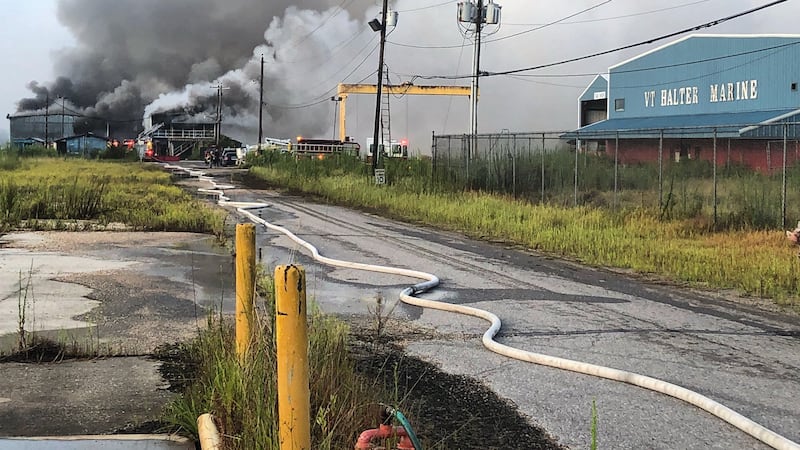 Updated: Sep. 11, 2018 at 6:53 PM CDT
MOSS POINT, MS (WLOX) - Fire investigators in Jackson County are still trying to figure out what started an early morning fire at a vacant industrial site.
The property is owned by VT Halter Marine, but hasn't been used in about a year. It was alive with activity Tuesday morning as crews worked to put out the flames taking over two buildings.
According to officials with the company, the site had been riddled with vandals and thieves looking for parts to scrap. There have actually been a handful of arrests in the past several weeks after people were found on the closed property.
The two buildings that were ablaze were several yards apart.
Units from Moss Point and Jackson County helped put out the fire. Jackson County Emergency Management was also on the scene.
Copyright 2018 WLOX. All rights reserved.